News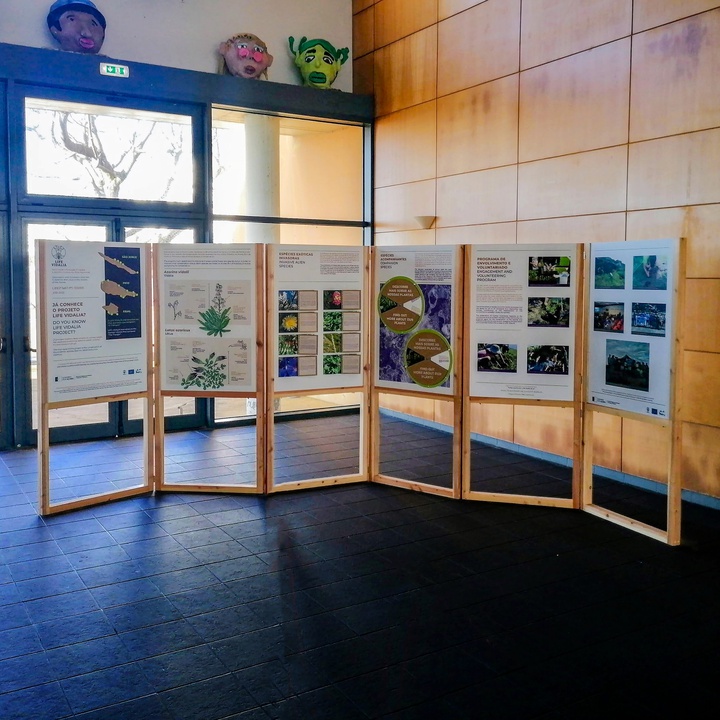 LIFE VIDALIA on display at Manuel de Arriaga High School
March 3, 2023
The itinerant exhibition of LIFE VIDALIA project was available to all school community of the 3rd cycle and secondary school of Faial island, at Manuel de Arriaga High School, between 10 and 26 January.
A brief training session was carried out for biology teachers, with the purpose of providing them with information and tools that would allow them to carry out sessions with different classes, for a more in-depth exploration of the contents on display.
This itinerant exhibition has as its primary goal to spread the word about this nature conservation project started in 2018 and coordinated by the Regional Secretariat for the Environment and Climate Change.
The interpretation of the exhibition also allows to know the location of the project's 20 intervention areas, as well as the respective target species, vidália (𝘈𝘻𝘰𝘳𝘪𝘯𝘢 𝘷𝘪𝘥𝘢𝘭𝘭𝘪) and lotus-dos-Açores (𝘓𝘰𝘵𝘶𝘴 𝘢𝘻𝘰𝘳𝘪𝘤𝘶𝘴), through their morphological characteristics, their distribution, and other interesting facts about each of these rare plants.
Through this Regional Government's initiative, students also had the opportunity to learn about a set of exotic species that invade our Archipelago's coastal areas, which are therefore, subject of control and eradication works by the Project.
The exhibition also featured a multimedia display where updated information on the project's progress actions, multimedia contents and a botanical glossary were available. Additionally, students could test their knowledge through the multimedia kiosk provided for that purpose.
Find out more about LIFE VIDALIA at www.lifevidalia.eu/en/