News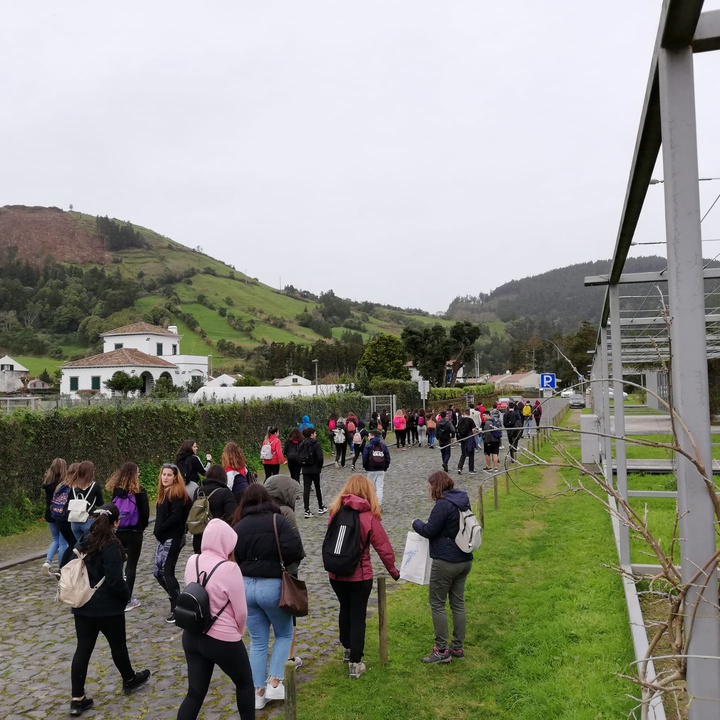 Park School Activity: On the way to the Sete Cidades Tunnel
March 18, 2021
As part of the project to upgrade the banks of Lagoa das Sete Cidades, Park's Shop plays an important role in promoting the São Miguel Nature Park and the Sete Cidades Protected Landscape Area, including walking trails, geology, flora, fauna, resources water resources and heritage.
Environmental awareness is one of the main objectives of Park's Shop which, in addition to daily visits and similar to other environmental centres, raises environmental awareness through educational programs, such as Parque Aberto (Open Park) and Parque Escola (School Park).
In this sense, the Lagoa das Sete Cidades Park's Shop promotes, within the scope of the School Park, the activity "On the Way to the Sete Cidades Tunnel", which consists of an interpretive walking trail, starting at the Park's Shop and ending at the Sete Cidades Tunnel. This tunnel is about 1200 metres long, crosses the walls of the caldera of the Sete Cidades volcano and goes to the stream of the Mosteiros parish. It was a work that lasted 7 years, from 1930 to 1937, and had as main objective to avoid the floods that frequently flooded the streets and houses of this parish, thus allowing the control of the water volume of the Lagoa das Sete Cidades.
Along the route, various themes related to the surrounding landscape are addressed, namely the identification of some endemic and native species that occur in this area, bio and geodiversity, environmental conservation, hydraulic work and the visit to the tunnel.
Photo: São Miguel Natural Park (February 2020)