News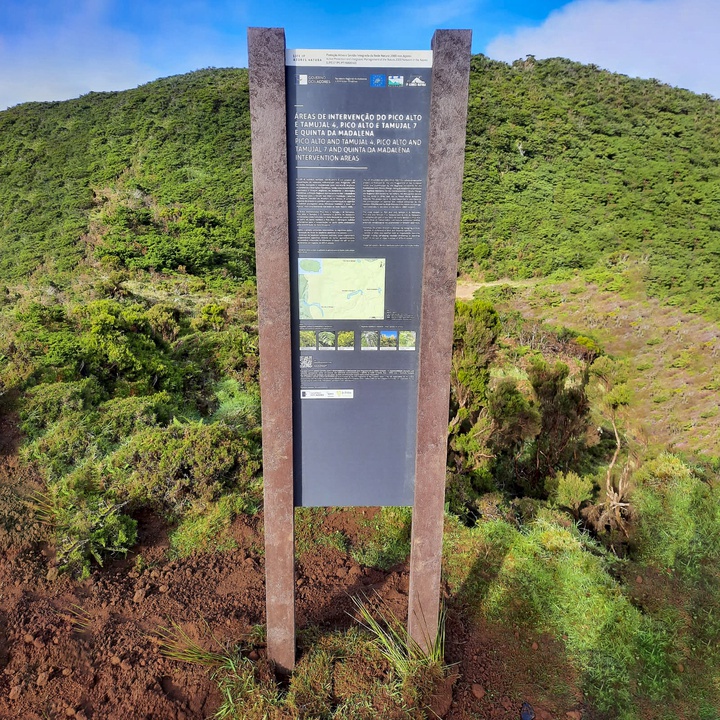 The first LIFE IP AZORES NATURA project noticeboards are already in place
Feb. 17, 2023
The first noticeboards produced under Action E1 – Project communication plan of the LIFE IP AZORES NATURA, coordinated by the Regional Secretariat for the Environment and Change, are already in place and will identify all the intervention areas of this project.
In total, 22 noticeboards were produced that will be placed in all the Azorean islands in the respective intervention areas of the project. Through these noticeboards, it will be possible to identify the intervention areas and the species that occur in these locations, as well as all the conservation works to be carried out.
These noticeboards will serve as interpretative support to visitors to the intervention areas, where there is a QR code that allows visitors to use their mobile devices to access the project's website, where they can find out more information about the intervention areas and the target species and habitat, as well as the project itself.
Find out more about this project at www.lifeazoresnatura.eu/en/.