News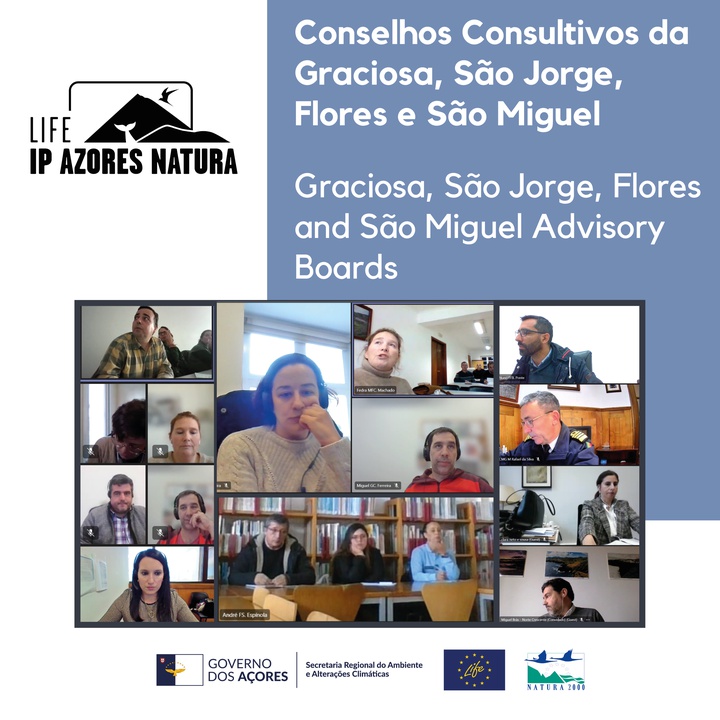 LIFE IP AZORES NATURA participates in the São Miguel, Graciosa, São Jorge and Flores Advisory Boards
Jan. 23, 2023
The LIFE IP AZORES NATURA project, coordinated by the Regional Secretariat for the Environment and Climate Change, participated in the last few days in the São Miguel, Graciosa, São Jorge and Flores Nature Parks' Advisory Boards, where it presented the project's progress until now on each of these islands, with various conservation works have been carried out in the project's intervention areas.
On these islands, the project continued training actions and conservation work on the field. It carried out work to control invasive alien species to restore target habitat and reinforce populations, as well as control threats and pressures to safeguard these populations.
The Nature Parks Advisory Boards meetings are included in Action F4 "Stakeholder and Advisory board", which foresees the management and implementation of the actions planned for the project's intervention areas.
Find out more about the project at: www.lifeazoresnatura.eu/en/