News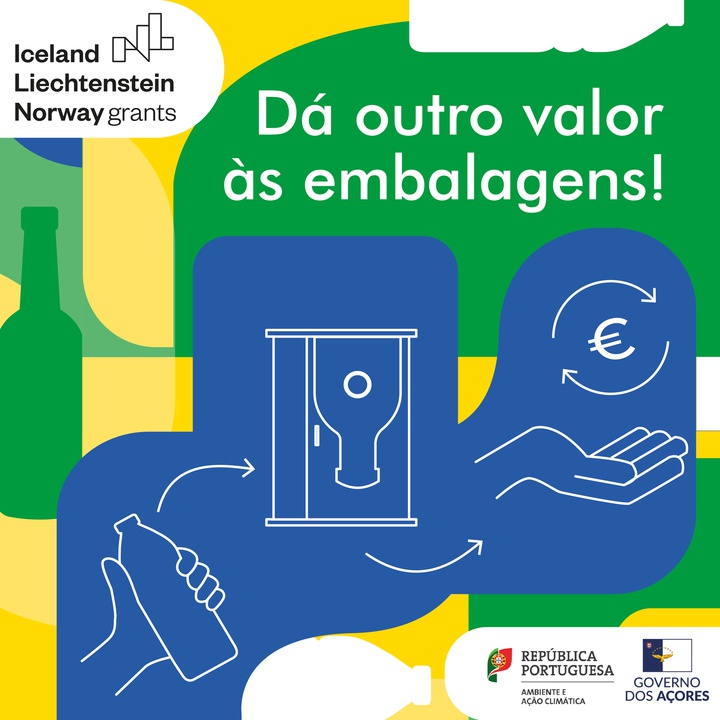 Government of the Azores provides deposit system for non-reusable beverage packaging
March 17, 2021
The Regional Secretariat for the Environment and Climate Change of the Government of the Azores informs that it has started an awareness and information campaign about the project "Deposit System for Non-Reusable Beverage Packaging in the Azores".
This project aims to promote and increase the separation, recycling and promotion of the circular economy in the Region. This will be the first deposit system in operation in the country.
Starting this week, all Azoreans will receive an informative pamphlet in their home with the objective of making known the objectives and functioning of the system.
As part of the application to the EEA Grants of the Project 'Deposit System for Non-Reusable Beverage Packaging in the Azores', the Regional Government of the Azores will install, during the course of this year, 25 reverse logistics machines covering all municipalities in the Azores.
In this sense, the equipment is intended to receive plastic (PET), metal (aluminum) and glass beverage packages with a maximum capacity of up to 2.5 liters, with a consumer premium of at least € 0.05 per package being attributed, which will be on a card and which can later be collected by the citizen at RIAC stores.
This initiative has as partners the largest packaging companies in the Region, Cooperativa Vitivinícola da Ilha do Pico, Melo Abreu and PROMINERAL, also counting on the cooperation of the Integrated Citizen Support Network (RIAC), as well as with the companies responsible for the collection Azores Urban Waste, EQUIAMBI, MUSAMI and RESIAÇORES.
With this project, the Azores are preparing to respond to the new European challenges, within the scope of the circular economy and in the fulfillment of the recovery and recycling targets.
© Government of the Azores