News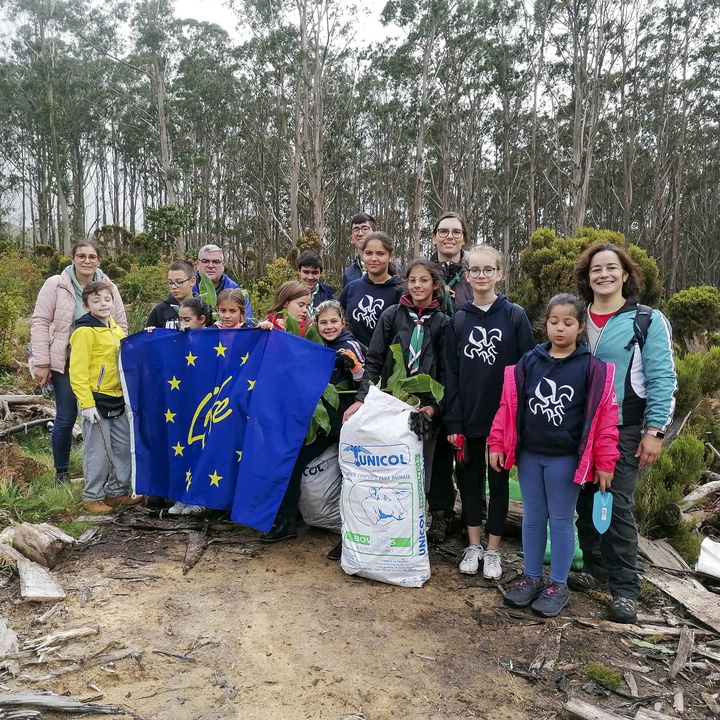 Environmental volunteering with LIFE BEETLES and scouts – Terceira island
Dec. 14, 2022
The LIFE BEETLES project promoted another volunteering activity on the island of Terceira, this time with the Scouts of Grouping 953 of the National Scout Corps, for controlling invasive plants.
The activity took place in the Eucalyptus Forest of Algar do Carvão, one of the main intervention areas of the project on Terceira. Fifteen volunteers were present, contributing to the uprooting of Wild Ginger (Hedychium gardnerianum), an invasive plant highly harmful to the quality of ecosystems.
Volunteer actions allow combining environmental awareness with the active participation of the public in conservation fieldwork. Thus, volunteers had the opportunity to establish direct contact with the difficulties and challenges faced by the project to maintain biodiversity, contributing directly to achieving environmental objectives defined for this intervention area, regarding the habitat quality improvement.
The LIFE BEETLES project is coordinated by the Regional Secretariat for the Environment and Climate Change. Learn more at www.lifebeetlesazores.com/en/actions/.