News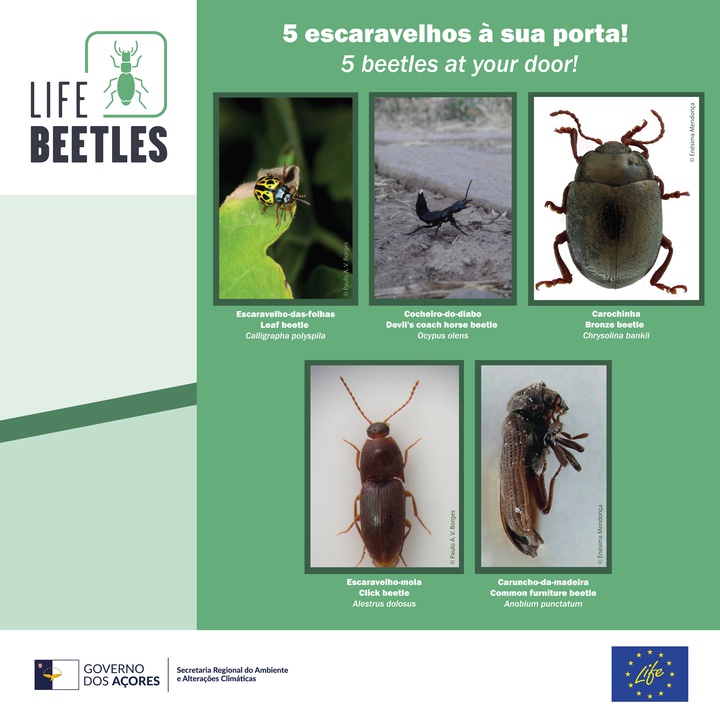 5 beetles at your door!
Nov. 29, 2022
Beetles are the most versatile and diverse animal group, with more than 40 thousand species registered globally. Some of these species are very close to us, even if we do not notice them every day!
Check the most usually found beetles in houses and gardens of the Azores.
Find out more about the LIFE BEETLES project, coordinated by the Regional Secretariat for the Environment and Climate Change, at www.lifebeetlesazores.com/en/.