News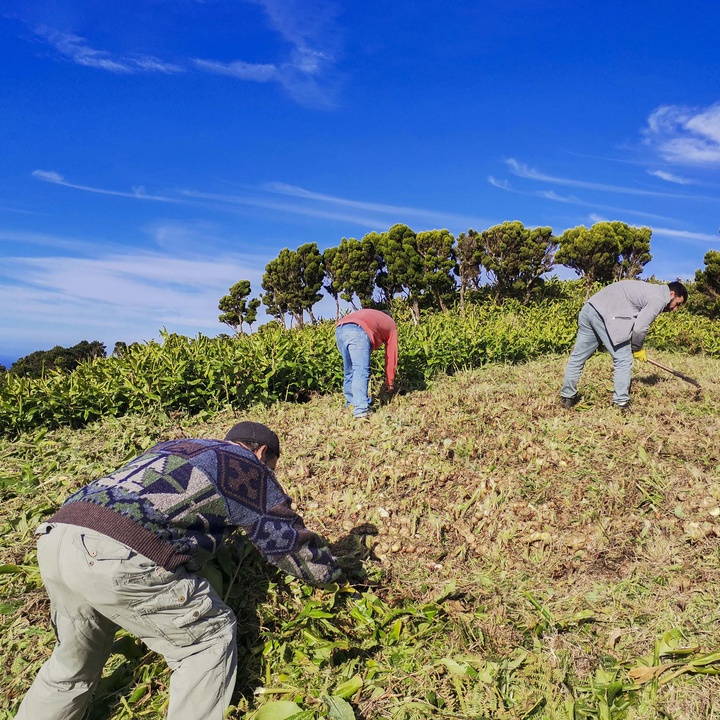 Tests to evaluate the effectiveness of the eradication of invasive flora species on Graciosa
Nov. 21, 2022
At the beginning of November, tests were carried out in Ponta Branca, Graciosa island, to evaluate the effectiveness of different eradication methods of invasive alien species.
Carried out in partnership between LIFE IP AZORES NATURA and the Graciosa Environment and Climate Change Service, this work focused on two different methods to deal with an infestation of Wild Ginger (Hedychium gardnerianum) in the area of Ponta Branca to recover this habitat to later plant native species.
In the first test area, was carried out a cleaning using mechanical methods and was placed a mixture of some plant protection products with food colouring directly on the Wild Gingers' bulbs to avoid possible contaminations of the surrounding area.
In the second test area, a similar cleaning process was carried out. However, a black tarpaulin was placed over the bulbs after cutting the plants to prevent sunlight from entering.
This area will be monitored, to determine which method will be the most effective in combating this invasive species that has spread into numerous habitat.
Find out more about the project at www.lifeazoresnatura.eu/en/