News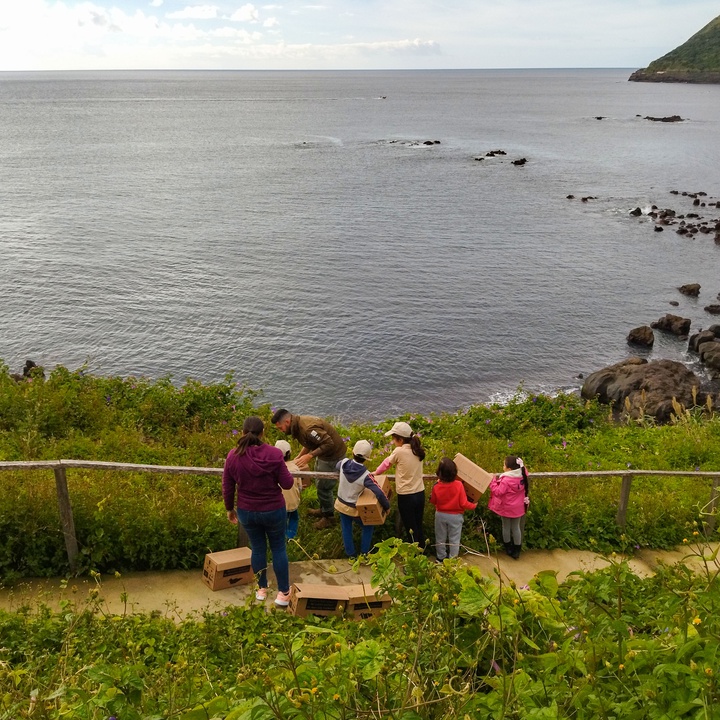 Park Ranger in action un the SOS Cagarro Campaign
Nov. 15, 2022
During October and November, the Government of the Azores is promoting the SOS Cagarro Campaign through the Regional Directorate for Maritime Policies, with the support of the Regional Secretariat for the Environment and Climate Change. This campaign aims to involve populations and entities in recuing juvenile Cory's Shearwaters (Calonectris borealis) found along the roads and in their proximity.
The intense light, especially in coastal areas, disorients the juveniles of this species who, due to their inexperience, end up being blinded by the shiniest urban lights, colliding with infrastructures or falling to the ground.
The rescues carried out during the brigades facilitate the return of these juveniles to their habitat and allow recording some important measures of the rescued Cory's Shearwater and placing an identifying ring on these valuable birds. The placing of this ring is called ringing and is carried out by an accredited technician. It is a research method that provides helpful information about the life cycle of these birds and their migratory movements, survival rate and breeding success. All the information gathered serves to guide effective conservation measures and assist in managing protected areas for the defence of avifauna.
Once ringed, Cory's Shearwaters are placed in boxes and wait until the following day to be released in the morning on a high cliff or a beach without waves so that they can continue their journey to the South.