News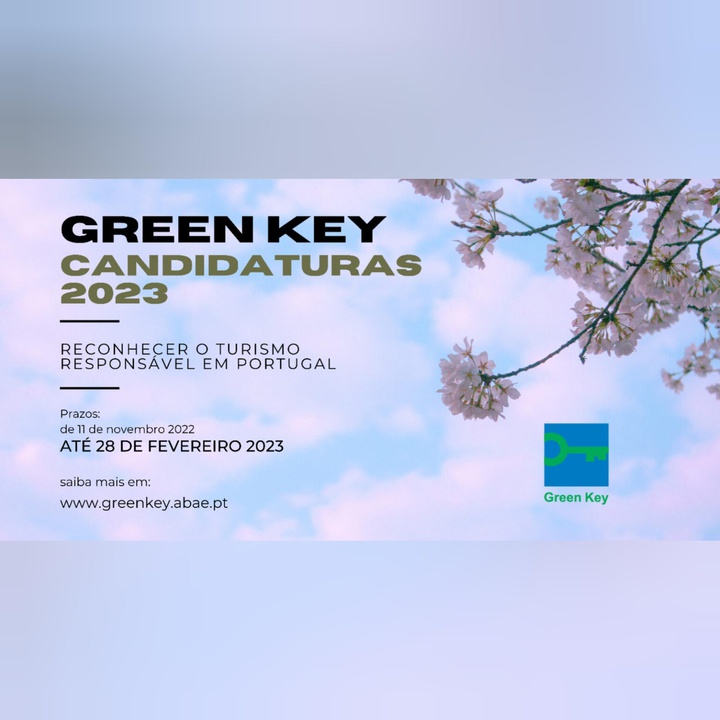 Green Key 2023 applications open on 11 November
Nov. 10, 2022
The Green Key Programme is an international award, present in more than 60 countries, which has a network of around 3500 tourist units and aims to promote more responsible and sustainable tourism.
Based on a list of criteria recognised by the GSTC -Global Sustainable Tourism Council, the Green Key title recognises good environmental and social practices implemented by tourist establishments – hotels, rural tourism, local accommodation, camping parks, restaurants and conference centres.
In the context of the opening of the 2023 applications, ABAE is organising, on 16 November at 16h30, an online session with the following objectives: present the Programme and the Application Platform, introduce the methodology and criteria, discuss the advantages of participating in the Programme and also clarify questions about the Green Key.
The session is open to all interested parties but is mainly aimed at those involved in the tourism sector. Participation in this session is free of charge but requires registration, until the 15th, at: https://forms.gle/HnutDNuKAxAVP1Bz9
It is the first "Green Key on Wednesdays", an initiative that aims, on Wednesdays at 16h30, to address different topics that seek to support the application and interpretation of the criteria.
To know more about the Green Key applications, criteria, application values, and steps in the platform, please consult the following page: https://greenkey.abae.pt/sobre/#metodologia