News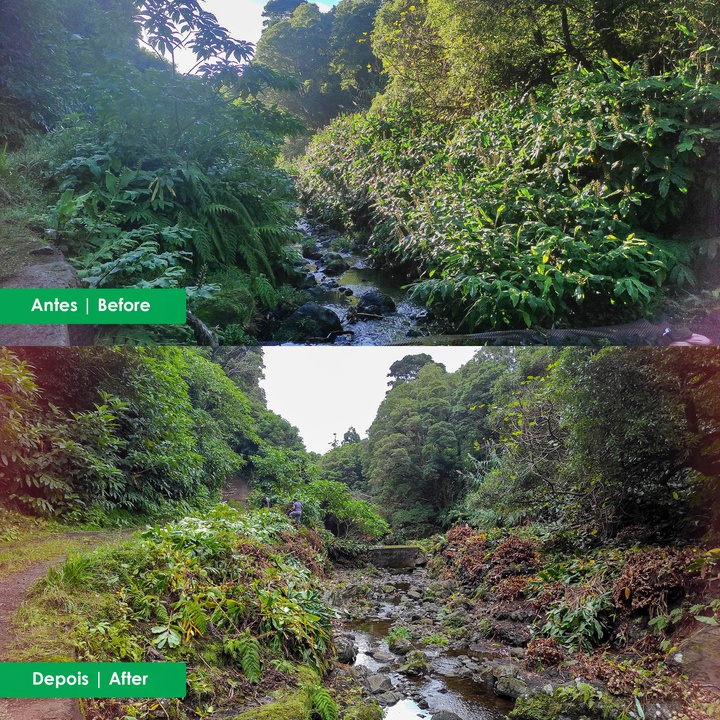 Works on the streams of Lajes das Flores
Nov. 9, 2022
The LIFE BEETLES project, coordinated by the Regional Secretariat for the Environment and Climate Change, faces several challenges within its work of nature conservation and habitat restoration.
On Flores, the streams of Lajes are one of the main project's intervention areas, whose level of infestation by invasive plants is extremely high – over 95 % per square metre.
The project hired a specialized team to assist in controlling these plants along the 10 metres of Public Water Domain, to facilitate the work progress on Flores island (Action C4).
Considering that the actions to control invasive plants include the clearing of beds and banks of streams, besides increasing the 𝘩𝘢𝘣𝘪𝘵𝘢𝘵 quality of the endemic beetle of the island (𝘛𝘢𝘳𝘱𝘩𝘪𝘶𝘴 𝘧𝘭𝘰𝘳𝘦𝘴𝘦𝘯𝘴𝘪𝘴), these works also help to avoid disasters such as floods, preventing damage to the Lajes population, downstream.
Find out more about the project on: www.lifebeetlesazores.com/en/.