News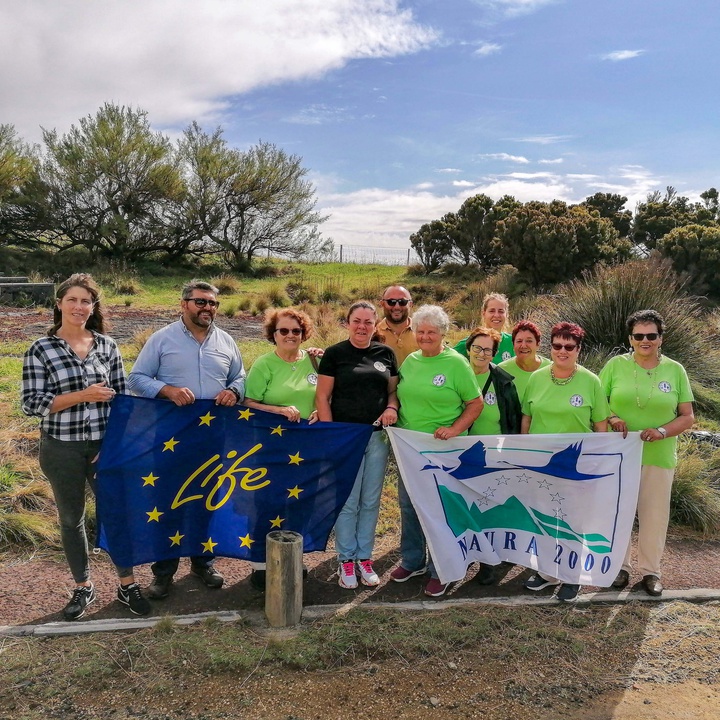 LIFE VIDALIA welcomes users from Casa do Povo da Ribeirinha
Oct. 27, 2022
On 14 October, the LIFE VIDALIA project received a group of users of Casa do Povo da Ribeirinha in a session that included a visit to Faial Botanic Garden and the Morro de Castelo Branco Intervention Area.
Through a guided tour of Faial Botanic Garden, the users came across plants they hadn't found for a long time and discovered others they didn't even know existed. The group also had the opportunity to contemplate the orchids in the Azores Orchidarium and to get to know the Nursery of Rare Plants.
Attended by six users, assistants and members of the executive of the Ribeirinha Parish Council, this session culminated with a visit to the Morro de Castelo Branco Intervention Area, during which was presented the species that gives the project its name, the Vidalia (Azorina vidalii), and its accompanying species. The work being developed by the project was also made known.
Morro de Castelo Branco is one of the four intervention areas on Faial island in which LIFE VIDALIA works to preserve the native coastal ecosystems of our Archipelago. Here, more than 1000 Vidalias have already been planted by the project team, as well as around 30 thousand plants of other natural species of the Azores. It is also important to highlight the work to remove invasive alien species in the entire intervention area, which corresponds to about 5.5 hectares.
On Faial, the nature conservation work carried out by LIFE VIDALIA can also be seen in the zone of ​​Monte da Guia, in the Port of Castelo Branco and in Caldeirão do Cabeço Verde.
Find out more about the project on www.lifevidalia.eu/en/.