News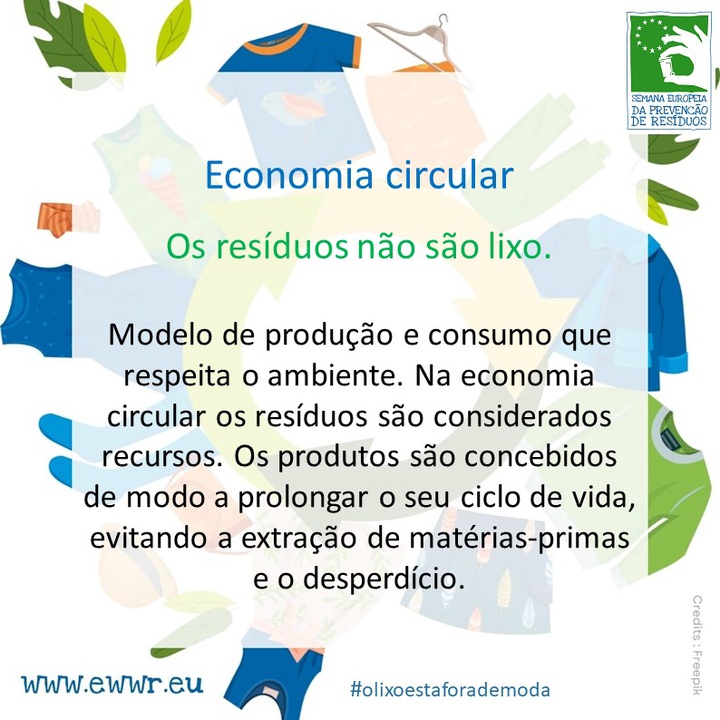 Circular economy – Waste does not have to be trash!
Oct. 31, 2022
The circular economy intends to introduce a product into a new life cycle. The concept of "circular fashion" gives textiles a second life towards a more sustainable industry with the aim of using and reusing safe materials, protecting ecosystems and offering people dignified work.
Many well-known brands already joined the "circular fashion" through collecting points for used clothes to be transformed into new textiles. Did you already know this concept?