News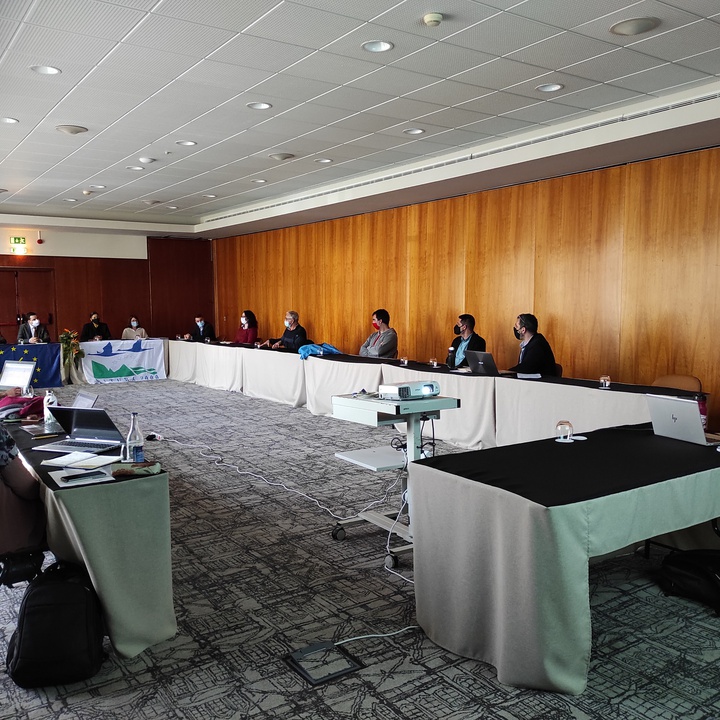 LIFE BEETLES | Project News - Monitoring Visit
March 11, 2021
This week we received the second monitoring visit of the LIFE BEETLES Project. Monitoring visits consist of an assessment of the current status and progress of the project. Our monitor, João Salgado from NEEMO, was on Terceira Island during this week to verify the evolution of the project. There was a brief presentation of the current situation of the project, as well as a demonstration of what has been developed so far, namely fieldwork carried out, environmental education activities, advisory board meetings, among other mandatory activities of the project. The goals already achieved were highlighted and the project's needs and constraints were discussed, in a critical and constructive way. Finally, there was a field trip to the intervention areas on Terceira Island, where preparatory works of renaturalization of eucalyptus forest are currently underway.
The visit also counted with the presence of Mr Regional Secretary of Environment and Climate Change and Mrs Regional Director of Environment and Climate Change, which promoted a good articulation of relevant concepts related to the project at a regional level.
We are grateful for the visit and remain committed to the success and compliance with the established goals for this LIFE programme.