News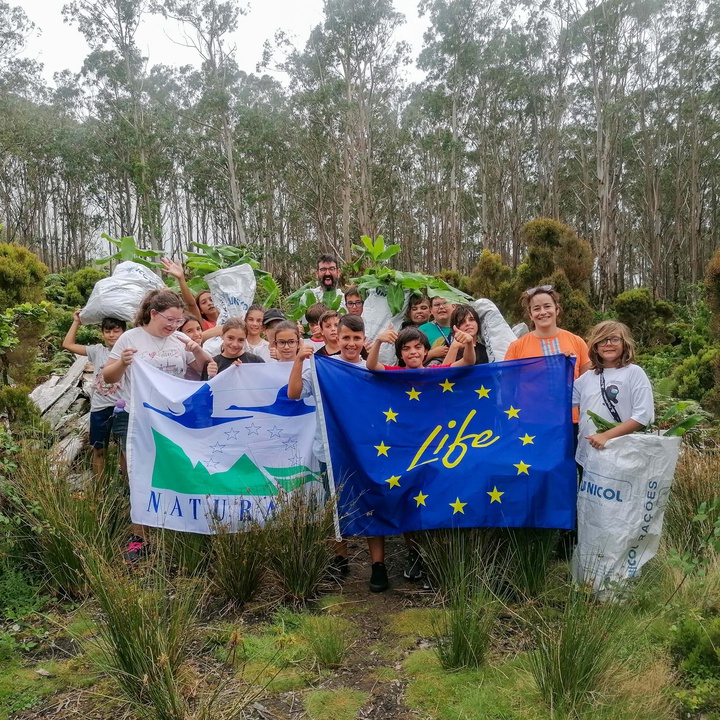 Voluntary work on Terceira island with the project LIFE BEETLES!
Sept. 23, 2022
The LIFE BEETLES promoted an environment volunteering action of control and removal of invasive flora on the Eucaliptal do Algar do Carvão intervention area, on Terceira island, as part of the Ecology Day celebration.
The activity had 19 volunteers from the Olhar Poente Academy, youngsters between 11 and 13 years of age, who had the opportunity to learn a little more about the importance of habitat conservation and the project's target species, as well as the dangers and difficulties that invasive species bring to ecosystems.
This action, in addition to allowing a didactic interaction between young people and nature, contributed as support to the work of control and removal of invasive plants already carried out by the project, also helping in the extraction of seeds of Wild Ginger (Hedychium gardnerianum) accumulated in the soil.
Find out more about this project on www.lifebeetlesazores.com