News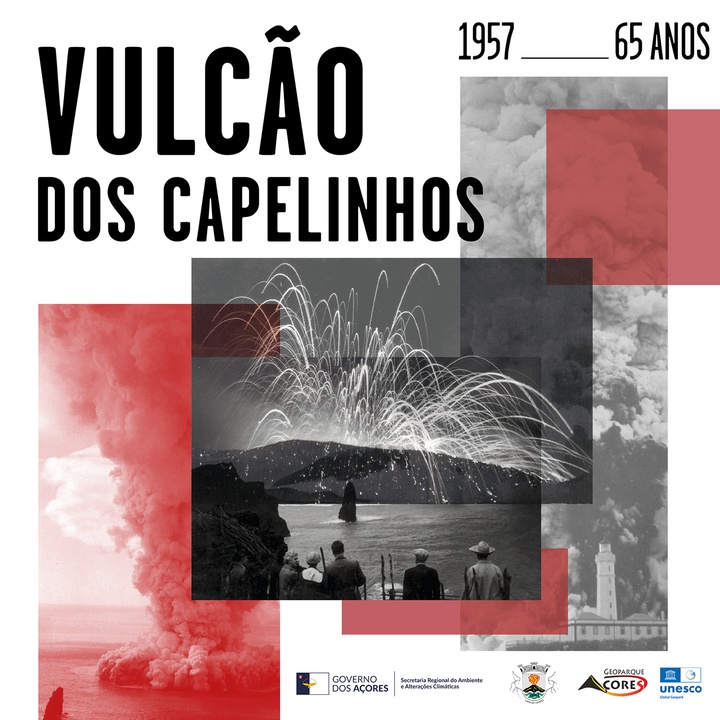 Celebratory activities for the 65th anniversary of the Capelinhos Volcano
Sept. 23, 2022
Next Tuesday, 27 September, celebrate with us the 65th anniversary of the Capelinhos Volcano. This volcanic episode, which occurred from 27 September 1957 to 24 October 1958, marked the life of the people of Faial and the history of the Azores forever. For 13 months, many people went to that place for curiosity or scientific studies. Today, the Capelinhos Volcano is classified as a geosite of international relevance of the Azores UNESCO Global Geopark and is a Natural Monument of the Faial Nature Park.
In this context, the Regional Secretariat for the Environment and Climate Change invites the entire community to rediscover this eruption through the voice of those who lived it and to participate in the activities that will take place in the area surrounding this volcano.
Get to know the complete program:
Celebratory session for the 65th anniversary of the Capelinhos Volcano – https://bit.ly/3DNmAXi
Interpretive Circuit - Whalers' path – https://bit.ly/3S7Ixol
Capelo - Capelinhos Walking trail (Cabeço do Canto PRC01FAI) – https://bit.ly/3Sag3dm
In partnership with Capelinhos Ocean Tours, we will promote interpretative circuits by sea. Please directly contact the company for more information and scheduling.
During these days, you can also follow the development of the painting of the mural in the Whaler Boats' House entitled "Os Sinistrados do Vulcão" by the artists Ana Correia and Pedro Braia.