News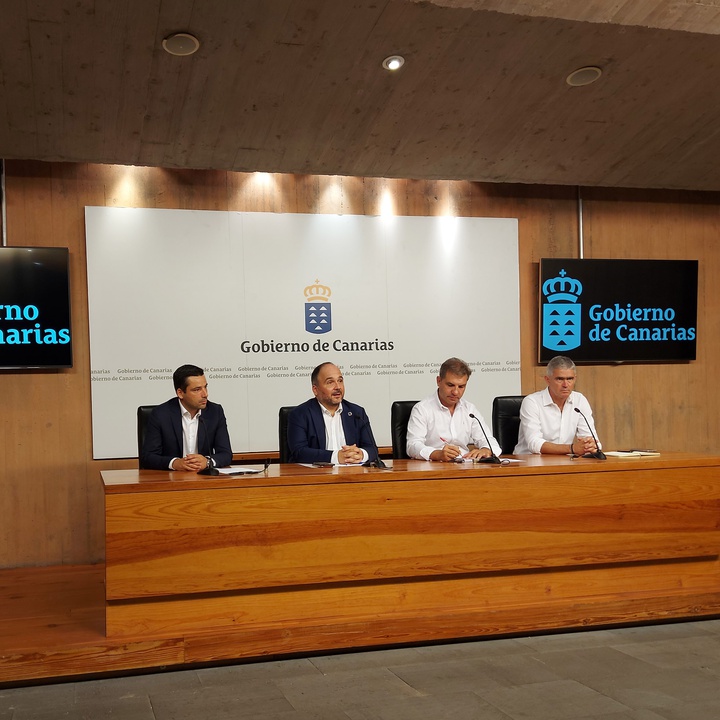 Alonso Miguel projects on Tenerife the creation of an International Union for Conservation of Nature Cooperation Centre for the Macaronesia
Sept. 22, 2022
The Regional Secretary for the Environment and Climate Change, Alonso Miguel, participated Wednesday on Tenerife, Canary Islands, in a work meeting with the counterpart representatives of the Governments of the Canary Islands, Madeira and Cape Verde, as well as the Spanish Committee of the International Union for Conservation of Nature – IUCN.
The meeting aimed to project the creation of a Programme and an International Union for Conservation of Nature Cooperation Centre specific for Macaronesia, as already happens, for example, with the Mediterranean. This programme and centre aim to promote and help communities and public and private entities to implement measures to preserve natural resources, develop tools for the recovery and enhancement of ecosystems and species that comprise them and promote sustainable use of the territories of this biogeographic region.
Alonso Miguel says that "these four archipelagos have an extraordinary and unique natural heritage, containing a proportionally much higher percentage of endemic species than their territories in the European context, so the losses of biodiversity in this region represent a very significant impact on a global scale".
In this sense, added the governor, "the approval of the creation of a Programme and a specific cooperation centre for Macaronesia would be a decisive step towards the recognition and appreciation of the importance of these archipelagos, given that these territories share a wide range of concerns and challenges in terms of nature conservation, biodiversity preservation, and mitigation and adaptation to the effects of climate change", and since the strategic union between the four gives them a dimension and a more profound influence capacity than they have in isolation.
"This was, therefore, a very significant first step towards defining a strategy and a plan for the formulation of a proposal to create a specific programme for Macaronesia, aligned with the general policies of the International Union for Conservation of Nature for the period 2021-2030, to present a motion for the creation of a Cooperation Centre for Macaronesia in the next World Conservation Congress, to be held in 2025," stressed the Azorean governor.
In this meeting, in addition to Alonso Miguel, also participated the responsible for Ecological Transition, Fight Against Climate Change and Spatial Planning of the Canary Islands Government, José Antonio Valbuena, the Minister of Agriculture and Environment of Cape Verde, Gilberto Carvalho Silva, the Member of the Board of the Institute of Forests and Nature Conservation of Madeira, Paulo Gomes Oliveira, representing the Regional Secretariat for the Environment, Natural Resources and Climate Change of Madeira, and the President of the Spanish Committee of the International Union for Conservation of Nature, Roberto Lozano Mazagatos.