News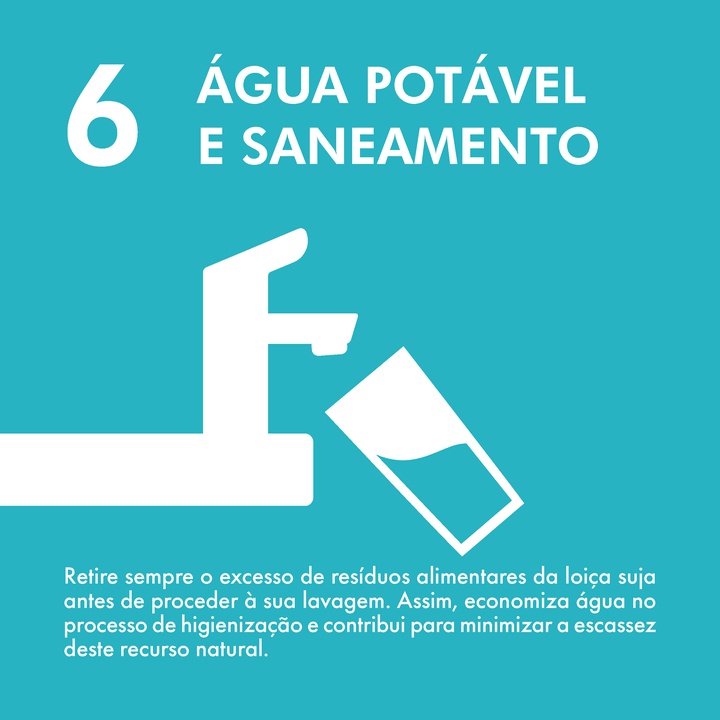 Goal 6 – Ensure availability and sustainable management of water and sanitation for all
Sept. 21, 2022
Everyone has a leading role in water and sewerage management since everything we pour into plumbing influences their quality.
So, today's tip is: we should always remove excess food waste from dirty dishes before washing them. This way, we save water in the sanitising process and contribute to minimising the scarcity of this natural resource.
The Regional Secretariat for the Environment and Climate Change also recalls this year's campaign held on World Water Day, in a partnership between the LIFE IP CLIMAZ project and the Municipality of Vila Franca do Campo, where several drinking fountains were installed in the city. This campaign aimed to raise awareness in the community about water consumption from the public network, reducing the production of waste related to the consumption of bottled water. Other actions carried out include the capture and supply of water to the population, with an additional reservoir and interventions on the ground to protect three springs.