News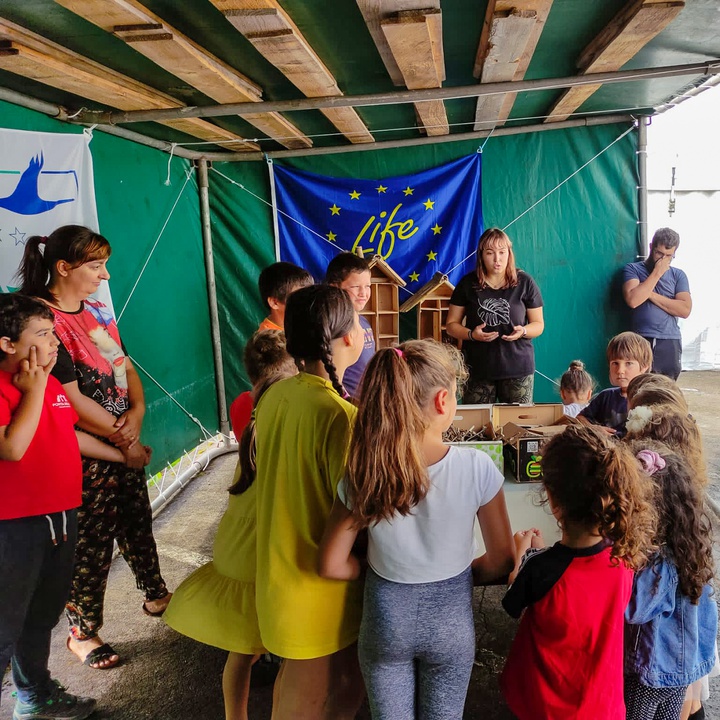 LIFE BEETLES attends Farmer's Day
Sept. 20, 2022
The LIFE BEETLES project participated in the celebrations of Farmer's Day, on 9 and 10 September, on the island of Flores.
Aiming to make the importance of insects known to the younger generation, particularly in the agricultural sector, a workshop was organised to build "Hotels for Insects", in which 16 children from Lajes das Flores' after-school club participated.
The project was also present through an exhibition stand, entitled "The AlterNatives in My Backyard", with information on native species that can be used in agriculture or gardens, as an alternative to the exotic species with invasive potential commonly used.
The Regional Secretariat for the Environment and Climate Change is the coordinating beneficiary of two LIFE projects with particular nature conservation actions on the island of Flores, within the control of invasive flora and reinforcement of native species: the LIFE BEETLES project and the LIFE IP AZORES NATURA project.
Find out more at www.lifebeetlesazores.com/en/.