News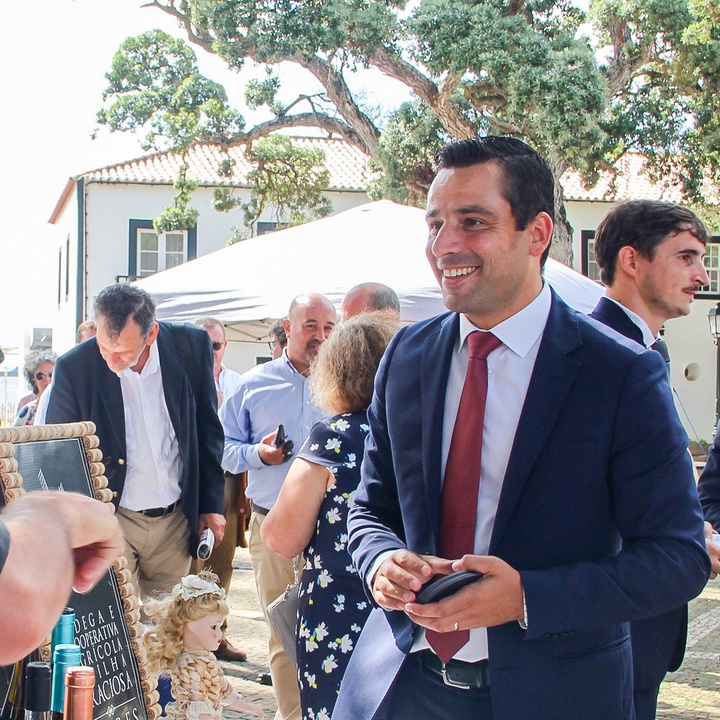 "Biosphere Reserves are important tools to ensure the protection of natural and cultural heritage", argues Alonso Miguel
Sept. 20, 2022
The Regional Secretary for the Environment and Climate Change, highlighted this Sunday, on Graciosa, that the Biosphere Reserves, classified by UNESCO, are important tools to ensure the protection of natural and cultural heritage and promote the development of sustainable management models, "bringing together local governments and societies around this objective".
Alonso Miguel was speaking at the commemorations of the 15 years of the Graciosa Biosphere Reserve, at the same time the 15th anniversary of the Corvo Biosphere Reserve was also celebrated.
"Finding a balance between the responsibility of protecting our natural and cultural heritage and the need to establish a path for progress and development, especially in humanised landscapes such as those that characterise the four Biosphere Reserves of the Azores, is an enormous challenge whose success depends heavily on the involvement of citizens, institutions and companies in decision-making, in the development of environmental policies and the adoption of good practices," said the governor.
The classification of Graciosa as a Biosphere Reserve and its integration in the UNESCO Man and Biosphere Programme in 2007 "confirmed and made a fair recognition of the island as a territory and ecosystem of sustainability, valuing its identity, which derives not only from its unique natural heritage but also from its cultural heritage, from its traditions and the experiences of its people", stressed the Regional Secretary.
The "Biosfera Açores" brand, created in 2011, already has 22 members on Graciosa and "has made it possible to involve producers, companies, associations and other entities in promoting the island, through the promotion of local resources, products and services, boosting the economy and creating added value," he said.
According to the governor, "the Action Plan of the Graciosa Island Biosphere Reserve, approved in 2020, is a fundamental instrument for the growth and maturing of the island as a Biosphere Reserve, assuming itself as a commitment to the community, towards sustainable development".
"Graciosa has taken very important steps towards sustainability, namely with the development of exemplary and innovative projects in terms of energy production from renewable sources, as is the case with the Graciólica Project, being a reference in terms of good practices and energy sustainability for island contexts throughout the world", also considered Alonso Miguel.
"For example, in 2021, the island's electricity system ran 100 % on renewable energy for 144 days, saving around 2 million litres of fossil fuel and avoiding the emission of almost 6,000 tonnes of CO2 into the atmosphere," the environment official explained.
Alonso Miguel highlighted the "vast work" carried out in the Graciosa Island Biosphere Reserve over the last 15 years, proven very recently with the signing of a Cooperation Protocol between the Regional Governments of the Azores and Madeira within the scope of the Biosphere Reserves, proposed by Madeira, "in recognition of the success of the Azores in managing their Biosphere Reserves".