News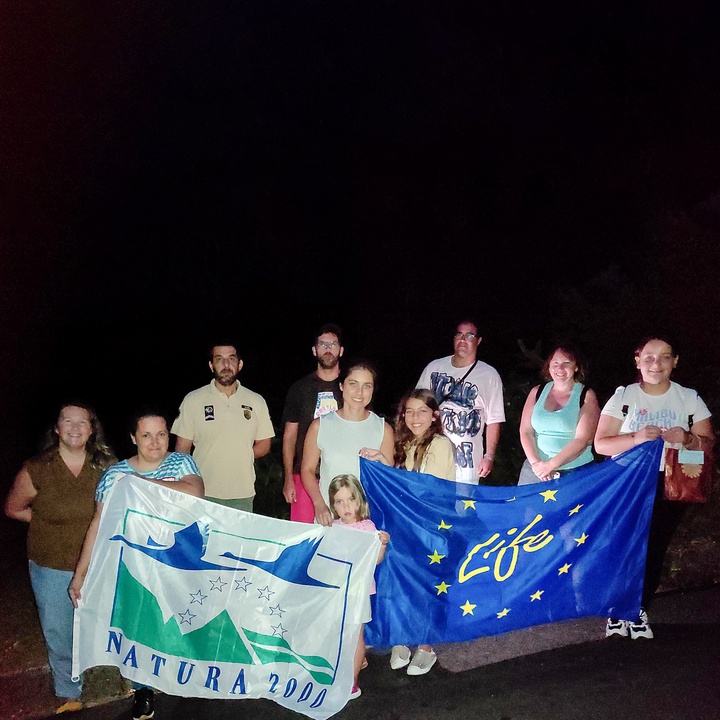 LIFE IP AZORES NATURA celebrates the International Bat Night
Sept. 9, 2022
The Regional Secretariat for the Environment and Climate Change, through the LIFE IP AZORES NATURA project, joined the initiative International Bat Night, with a night activity on each island of the Azores. This initiative aimed to raise awareness of bat species in the Azores and their importance in ecological terms, particularly in terms of controlling insect pests and the work being done in the Region to monitor and protect these species. This initiative welcomed around 50 people from across the archipelago.
Until 2027, the LIFE IP AZORES NATURA project will monitor the distribution and conservation needs of the Azorean Bat (Nyctalus azoreum), the only species of bat endemic to our Region and which is listed in the Habitats Directive as a priority for conservation. This monitoring will culminate with the preparation of an Action Plan for the Conservation of Nyctalus azoreum.
Find out more about this and other actions on www.lifeazoresnatura.eu/en/.