News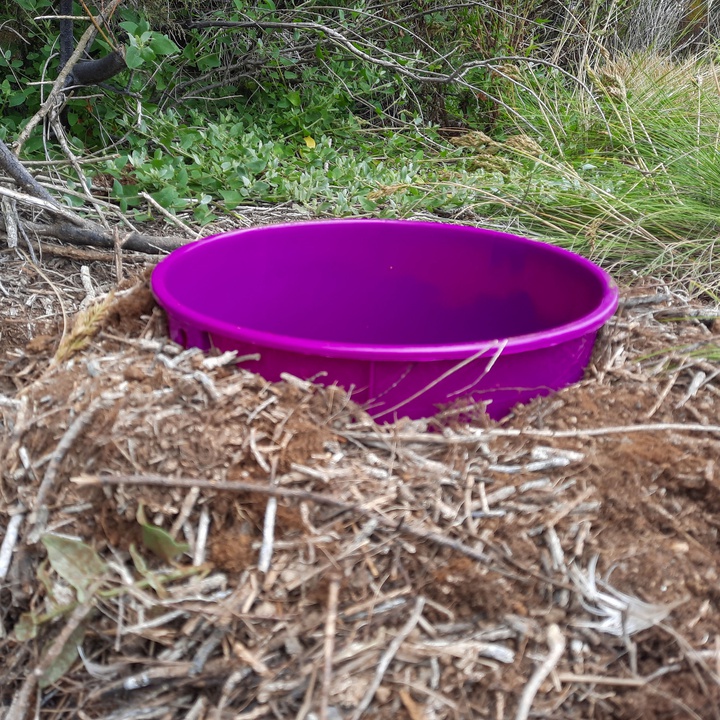 Why are we excluding wall lizards?
Sept. 5, 2022
The Madeira Lizard (Teira dugesii) is a species introduced in the Azores that presents invasive behaviour. Several studies named it as one of the greatest predators of eggs and broods of seabirds, thus becoming quite problematic on our islets, where there are many species that choose them to breed.
Framed within the conservation works of the LIFE IP AZORES NATURA, namely in Action C8.2 "Control and eradication of IAS animal species in terrestrial restored habitat", wall lizards' exclusion zones were created in areas with nests, through the construction of fences and placement of traps, as a way to mitigate the negative effects of this species on the reproductive success of seabirds. It is still a measure under evaluation, with a pilot area having been built only on the islet of Praia, on Graciosa.
The success of this action will be evaluated in the coming months based on the monitoring of the nests of seabirds present on this islet, namely the Monteiro's Storm-petrel (Hydrobates monteiroi). In each exclusion area, an occupied nest was also selected (with egg or calf), where a video camera with a motion sensor was placed, to confirm the absence of lizard activity and to register possible predation events.
This is an action that is being developed by the Regional Secretariat for the Environment and Climate Change and the Portuguese Society for the Study of Birds (SPEA).
Find out more at https://www.lifeazoresnatura.eu/en/.