News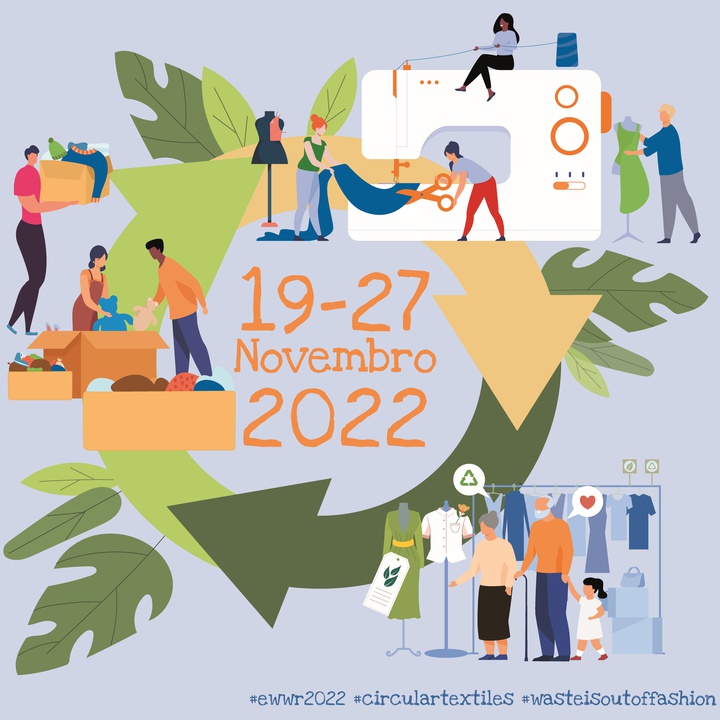 The 14th European Week for Waste Reduction and the 13th Azores' Waste Week already have a registration date!
Sept. 5, 2022
This year the European Week for Waste Reduction (EWWR) and the Azores' Waste Week, promoted in the Region by the Regional Secretariat for the Environment and Climate Change (SRAAC), will take place between 19 and 27 November. With the premise of encouraging all Europeans and beyond to develop awareness-raising activities on sustainable resources and waste management, EWWR brings together all kinds of proponents – citizens, schools, businesses, NGOs, and associations – who wish to organise awareness-raising activities on waste prevention.
Registration is open from today via the form available on the registration platform of the European website www.ewwr.eu/por/. For further information, interested parties may contact SRAAC by phone at 292 207 300 and/or e-mail at semanaresiduos@azores.gov.pt or consult the information available at http://www.azores.gov.pt/Gra/srrn-residuos/menus/secundario/Semana+dos+Residuos/.
2022 has the theme "Circular & Sustainable Textiles: Waste is out of fashion", which aims to highlight the severe impact textiles have on our planet, but mainly to inspire actions that bring more circularity to the textile sector. According to the Portuguese Environment Agency, only in Portugal around 200,000 tons of textiles are thrown away every year.
We are counting on you to reverse this number!