News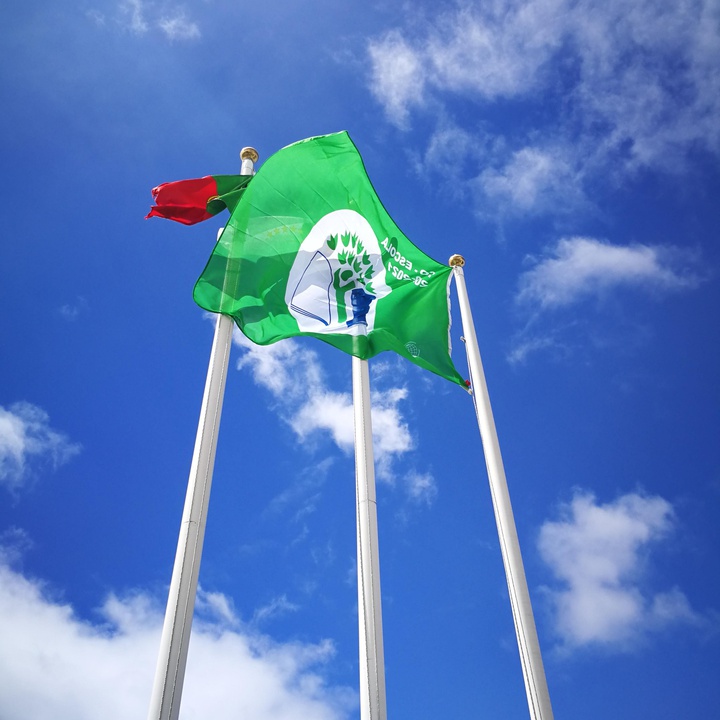 Eco-Schools programme awards 53 schools in the Azores
Aug. 31, 2022
The Associação Bandeira Azul da Europa (ABAE) awarded this year 53 of the 58 schools of the Autonomous Region of the Azores enrolled on the Eco-Schools programme, reaching about 9200 students.
During the third school period, the Eco-Schools promoted various events and activities at the raising of the Green Flag, a symbolic and commemorative moment of the public and national recognition of the consistent and high-quality work of environmental education.
This programme has the support of the National Commission constituted by several institutions, including the Regional Secretariat for the Environment and Climate Change.
The National Commission's mission is to, directly and indirectly, support the programme's implementation, provide scientific and pedagogical support, and evaluate the work presented in the various competitions each academic year.
Eco-Schools is an international programme of the Foundation for Environmental Education (FEE), developed in Portugal by ABAE in 1996 and being in force in the Azores since 1999. Its goal is to encourage actions and recognize the work developed by schools in environmental education for sustainability. Its methodology, inspired by the Local Agenda 21 strategy's principles, aims to ensure the participation of children and young people in decision-making, involving them in the construction of a more sustainable school and community.
According to the data provided by the FEE, in 2021, at the international level, about 59 thousand schools registered for the programme, distributed by 72 countries, reaching approximately 20 million students. In Portugal, the programme awarded 1620 schools, involving more than 800 thousand students and 12 thousand teachers.
In this link, you can find all schools registered and awarded: https://bit.ly/3c6QWss