News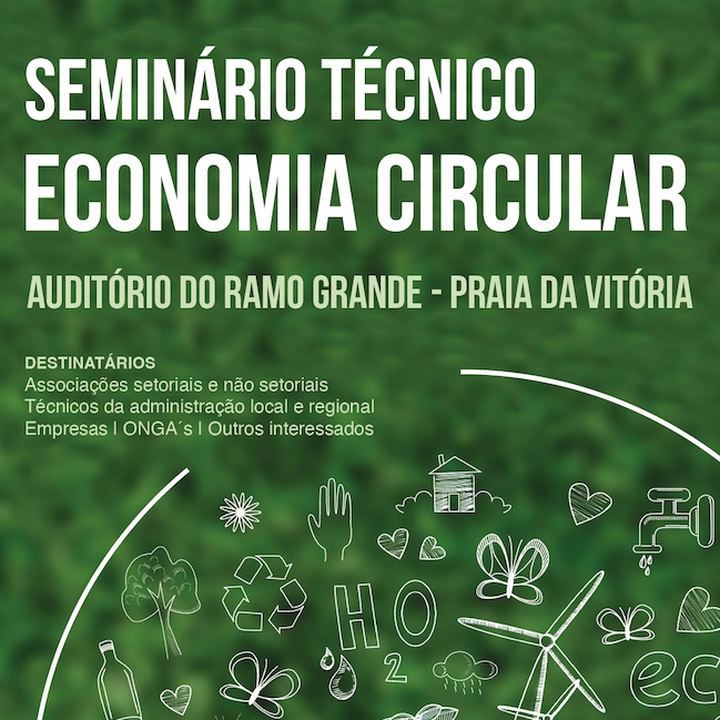 Technical Seminar on Circular Economy takes place on Praia da Vitória on 6 and 7 October 2022 - registrations are open until 20 September
Aug. 30, 2022
The Regional Secretariat for the Environment and Climate Change promotes, on 6 and 7 October 2022, on Praia da Vitória, the Technical Seminar on Circular Economy, aiming to disseminate, raise awareness of and discuss the concept among the several sectors of activity, to actively involve the entities concerned (sectoral and non-sectoral associations, business, local and regional government officials, NGO's and others). The aim is to promote dialogue with experts, sharing experiences and knowledge related to the transition to Circular Economy models.
All people interested should submit their registration using the form available at https://servicos-sraa.azores.gov.pt/form/SeminarioEconomiaCircular, until 20 September 2022.
The Technical Seminar is held in the framework of the elaboration process of the Agenda for Circular Economy of the Autonomous Region of the Azores, integrated into the Regional Circular Economy Regulation, which foresees a set of actions to be implemented during 2022 and 2023 to increase the circularity of the regional economy, integrated in the Operational Programme for the Azores 2020, financed by the European Regional Development Fund (ERDF).