News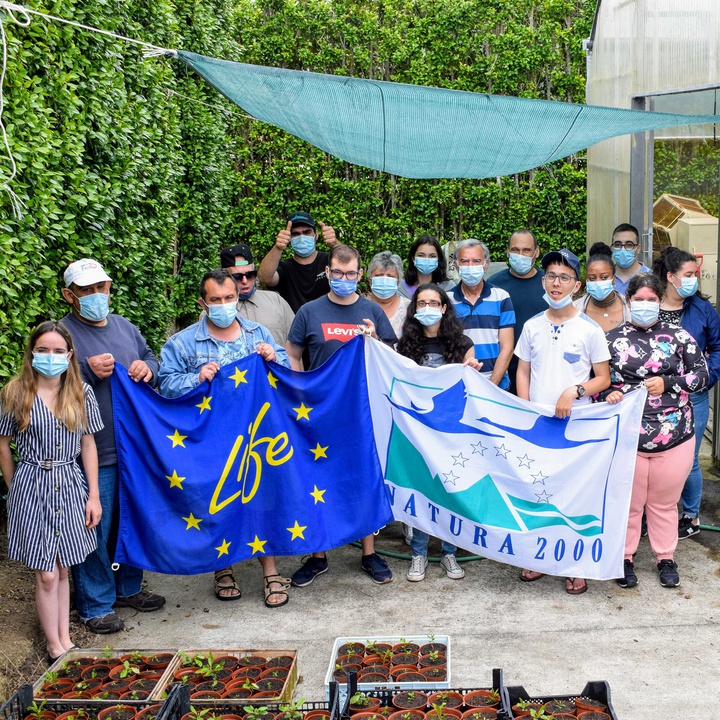 LIFE VIDALIA promotes volunteering action with APADIF in the Rare Plants Nursery
July 26, 2022
The Regional Secretariat for the Environment and Climate Change promoted two volunteering sessions in the Rare Plants Nursery of the Faial Botanic Garden for the group Moviment'Arte from the Associação de Pais e Amigos dos Deficientes da Ilha do Faial (APADIF), aiming at potting Azorean Fire Three (Morella faya) from the nurseries of the Faial Forest Service.
The Azorean Fire Tree is probably one of the most recognised shrub or tree species among all the flora of our Region, considering that it can be seen on all the islands of the Azores, from the coastal areas to a few hundred metres in altitude.
Under the LIFE VIDALIA project, it is considered a companion species, which means that it has high ecological value, being essential to the conservation of coastal habitat of the Azores and a species to be preserved in the project's intervention areas.
With the valuable contribution of the users of the Moviment'Arte group, it was possible to pot about 1500 Azorean Fire Trees, which will later be used by the Regional Secretariat in ecological restoration actions, as well as to reinforce the collection of live plants in the Faial Botanic Garden.