News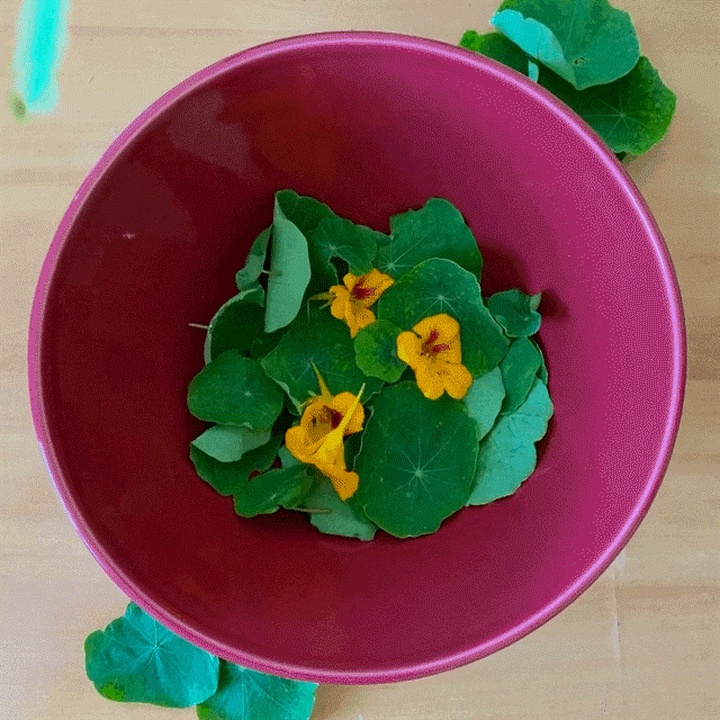 Did you know that there are edible flowers in the Azores?
Dec. 9, 2021
Most likely, you have seen Tropaeolum majus on the most diverse landscapes of the Azorean islands, generally under 500 metres of altitude.
This is a medicinal plant native from the Andes Mountains, South America, and due to its characteristics, its attractive flower and the fact of being edible, it was introduced by Man in many regions of the world.
Both the flowers and the leaves can be eaten. You will be surprised when you taste it and feel the peppery flavour that will remain on your palate. As it is an alien species with invasive characteristics, there is no problem in catching it, but rather in planting it, as this plant is extremely competitive and has a great capacity for dispersal, threatening the biodiversity that surrounds it. This is one of the species that the LIFE VIDALIA project removes from its intervention areas and can be found in Monte da Guia, an intervention area on Faial.
Surprise your friends and family by using this plant in your next salad!
Find out more about this project coordinated by the Regional Secretariat for the Environment and Climate Change on www.lifevidalia.eu/en/.
With the financial support of the LIFE Programme of the European Union.
RN 2000