News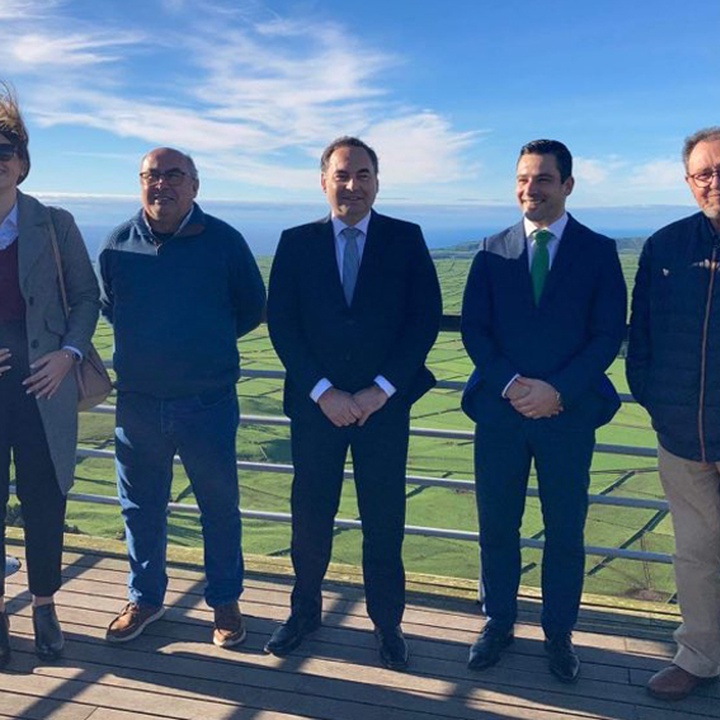 Regional Government signs a protocol with the University of the Azores on Land Use Capacity Digital Cartography
Dec. 7, 2021
The Regional Government of the Azores, through the Regional Secretariats for Agriculture and Rural Development and for the Environment and Climate Change, announced today, in Praia da Vitória, that a protocol will be signed with the University of the Azores for the creation of a digital cartography of the Region's soils.
The document, budgeted at around 50 thousand euros, aims to better understand the potential of the soil and ensure its preservation.
The Regional Secretary for Agriculture and Rural Development said that "we want soil that can be an endogenous intergenerational asset, that is, we have to transmit the soil with the same capacity to produce as we received it".
António Ventura also emphasized that "the soil in the Azores is an element considered by consumers in the production process of agri-foods, giving guarantees of confidence".
"This commitment between the two Secretariats and the University of the Azores will enable the creation of a working tool in the field of advice, which is fundamental for production in the Azores," he stressed, adding that the Azorean Government is committed to making the Azores "a world reference Region, due to the respect and study we dedicate to the soil".
In his turn, the Regional Secretary for the Environment and Climate Change argued that "soils perform many important functions from an environmental point of view, including carbon sequestration from the atmosphere, which is fundamental for carbon neutrality and for mitigating the effects of climate change".
"Soil maps allow us to zone the suitability and capacity of soil use and to create landscape units", said Alonso Miguel, adding that "this cartography, digitalised and in vectorial format, is fundamental for the modelling and rigorous definition of the carbon sink typologies that can be implemented in each area".
"If in a certain area we should invest, for example, in productive forest, in non-productive native forest, in the creation or restoration of peatbogs, in permanent pasture or in any other type of carbon sink," explained the governor.
According to the Regional Secretary, this information is also relevant at the land planning level.
"For example, at a time when most municipalities in the Region are reviewing their Municipal Master Plans, it is essential that this information is taken into account in the classification process of the municipalities' territory, in order to ensure that the aptness of soils in the Region is respected," he concluded.