News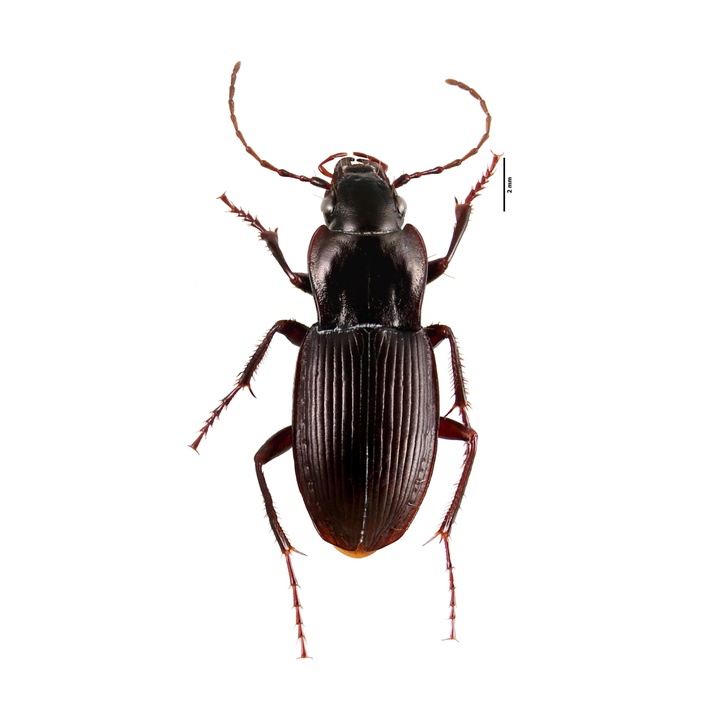 Rare and endemic arthropods found in the Archipelago
Dec. 7, 2021
Rare and endemic arthropods found in the Archipelago
The various actions carried out by the LIFE BEETLES have been bearing fruit, or rather, beetles! This project of the Regional Secretariat for Environment and Climate Change is dedicated to the conservation of the habitat of three species of beetles unique to the Azores: the Tarphius floresensis on Flores, the Pseudanchomenus aptinoides on Pico and the Trechus terrabravensis on Terceira.
Within the scope of action D.1.: Monitoring the project's output and impact on conservation and LIFE Key Performance Indicators, after the last screening of the Pitfall traps placed this summer, it was possible to confirm the presence of the LIFE BEETLES' target species on the project's intervention areas. This method also revealed the discovery of some rare endemic invertebrates in those areas. Here is the record of the species found:
- Alestrus dolosus (Crotch, 1867) – Caldeira Rasa on Flores
-Drouetius azoricus nitens Machado, 2009 – Anel and Fundão streams on Flores
- Calathus carvalhoi Serrano & Borges, 1986 – Terra-Brava on Terceira
- Cedrorum azoricus caveirensis Borges & Serrano, 1993 – Pico
- Cedrorum azoricus azoricus Borges & Serrano, 1993 – Terceira
Find out more about this project at https://www.lifebeetlesazores.com/en/actions/.