News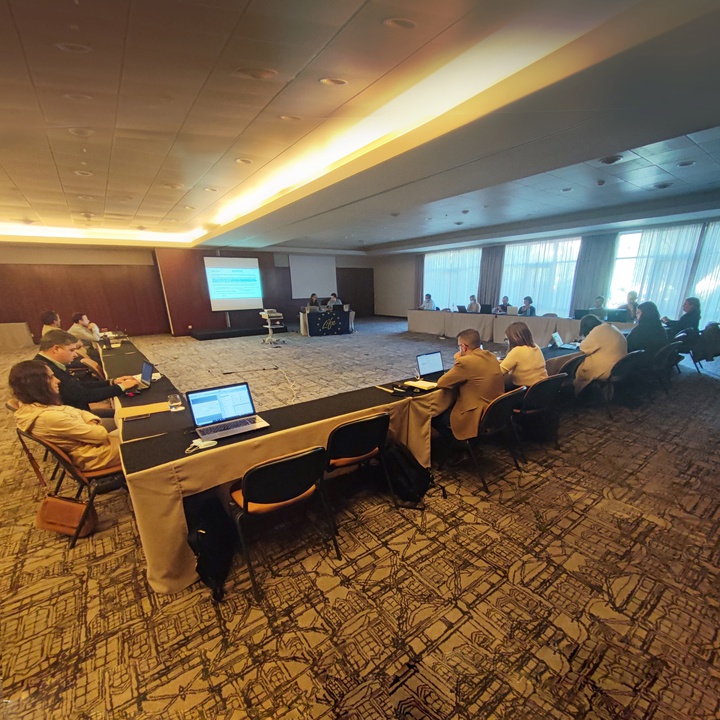 The Regional Secretariat for the Environment and Climate Change's LIFE projects continue to present excellent results
Nov. 24, 2021
One more successful monitoring visit! The team of NEEMO – Monitoring LIFE Projects and Communicating about the LIFE Programme went to Terceira for the 2nd visit to the LIFE IP CLIMAZ. The team positively evaluated the project's results accomplishment until the moment and the goals achieved.
In addition to the presence of representatives of the coordinating beneficiary – the Regional Secretariat for the Environment and Climate Change–, were also present representatives of the associated beneficiaries of the project: Regional Directorate for Sea Affairs, Regional Directorate for Energy, Regional Directorate for Spatial Planning and Water Resources, Regional Directorate for Forest Resources, Eletricidade dos Açores, Cooperativa União Agrícola, Vila Franca do Campo Town Council and, through online presence, the Horta Town Council.
After the meeting with all the participants, a visit to the Terceira Forestry Nurseries took place, as well as to the areas to be intervened by the Regional Directorate for Forest Resources. The intervention in these areas involves the conversion of woodland and uncultivated pasture into native forests and the creation of seed-producing orchards.
The conversion of these nurseries is a significant tool in the fight against biodiversity loss, to combat climate change and to support the transition to a more environmentally sustainable economy.