News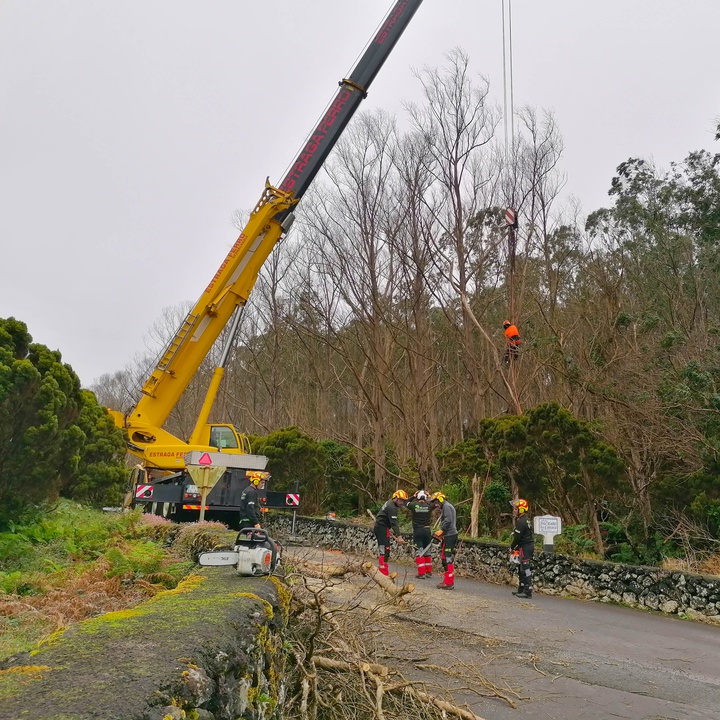 Removal in the Algar do Carvão eucalyptus forest
Nov. 19, 2021
This area consists of a forest of about 5000 common eucalyptus (Eucalyptus globulus) that can reach 14 metres in height. Here it is possible to find an understorey filled with native plants and a great diversity of mosses and lichens. For its potential, the LIFE BEETLES intends to reconvert this site into a native forest, helping to increase the quantity and quality of the natural habitat of the Terceira island's endemic beetle, target species of the project: Trechus terrabravensis.
This way, the Regional Secretariat for the Environment and Climate Change proceed to the selective cutting of eucalyptus in the intervention area of the Algar do Carvão eucalyptus forest, through a specialised team for this purpose, as foreseen in Action C2: Pilot works for increasing habitat connectivity for Trechus terrabravensis under a climate change context, of the LIFE BEETLES project.
Find out more about this project's actions on https://www.lifebeetlesazores.com/en/actions/.
With the financial support of the LIFE Programme of the European Union.