News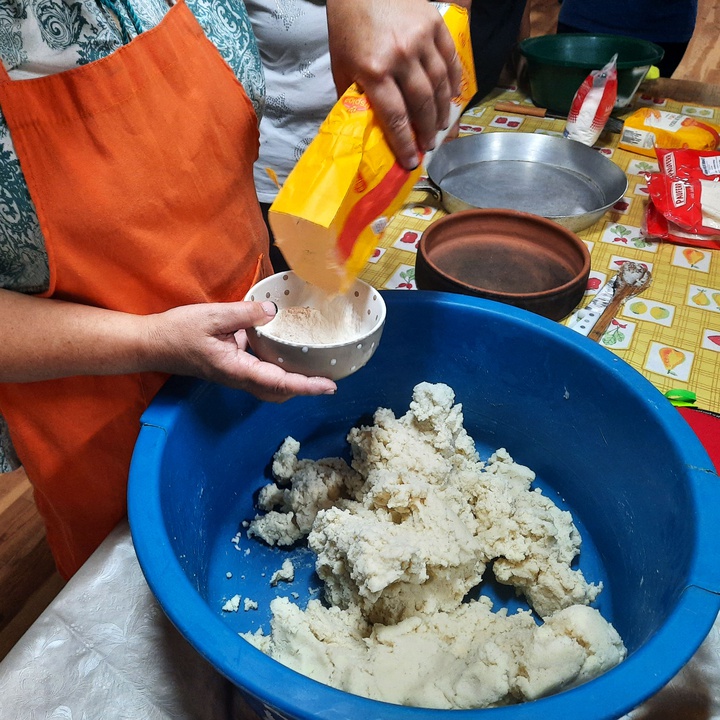 Tasting the tradition of the Flores Island Biosphere Reserve
Nov. 12, 2021
It was on the Ribeira do Pomar Windmill that the Regional Secretariat for the Environment and Climate Change and the Flores Museum promoted the workshop "The Humanity and the Biosphere: from corn to bolo do tijolo" with the support of the Santa Cruz das Flores Town Council.
After this event, the bolo do tijolo (cake of the brick – a type of flat bread) will have another "taste" at the participants' house. This local delicacy is made with cornflour, being a low-structure bread that does not leaven and that, according to the traditional recipe, it is cooked on a brick or clay frying pan.
This activity took place on 3 November, International Day for Biosphere Reserves, to mark the importance of the UNESCO's classification given to the island of Flores. This title, besides reflecting the good conservation condition of this island's nature, also reflects the harmonious relationship between the local population and its gastronomic and cultural traditions.