News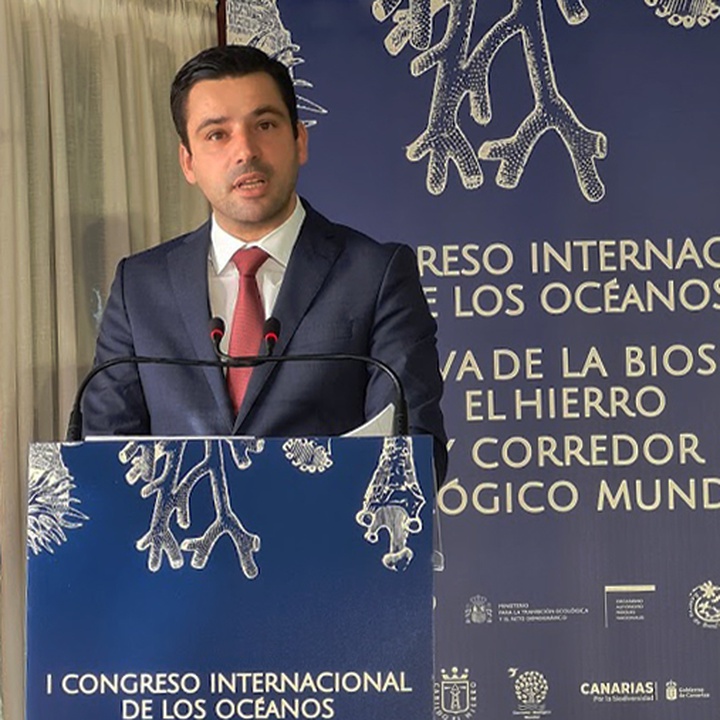 Alonso Miguel participated in the "Primer Congresso International de los Óceanos" on the Canary Islands
Nov. 8, 2021
The Regional Secretary for the Environment and Climate Change, Alonso Miguel, participated last week in the "Primer Congresso International de los Óceanos", on the island of El Hierro, in the Canary Islands, a meeting that "was one more step towards the sustainability and the fight against climate change on the planet".
The execution of this kind of interchange "is crucial for the exchange of solutions and good practices between the Macaronesia's regions", highlighted the regional secretary on the occasion, alerting that "it is time to reflect and to reinvent ourselves as a society".
For the secretary responsible for the Environment, "it is time to take action and the Azores, with this Government, are in the front line of battle".
In the Azores, there are 26 places under the Habitats Directive, two Sites of Community Importance (SCI), 24 Special Areas of Conservation (SAC) and 15 Special Protection Areas (SPA) under the Birds Directive.
"This international recognition of the excellence of our natural heritage", remembered Alonso Miguel, "brings great responsibilities, as we all know", affirmed the regional secretary.
"Taking care of it, valuing and protecting it is a continuous process, which requires constant reflection and adaptation to new challenges, as the climate change", emphasized the regional secretary.
For the Regional Government of the Azores, the challenges are central and priority, highlighting, in this regard, the work carried out in the Region under the LIFE projects, three of which in nature conservation areas, with a total investment of 22.7 million euros, and one for the mitigation of climate change, of 19.9 million euros. Additionally, in January 2022, another project will begin, the LIFE SNAILS.
This international meeting also intended to celebrate the 50th anniversary of the World Network of Biosphere Reserves, which includes four of the nine islands of the Azores, namely Corvo, Graciosa, Flores and São Jorge.