News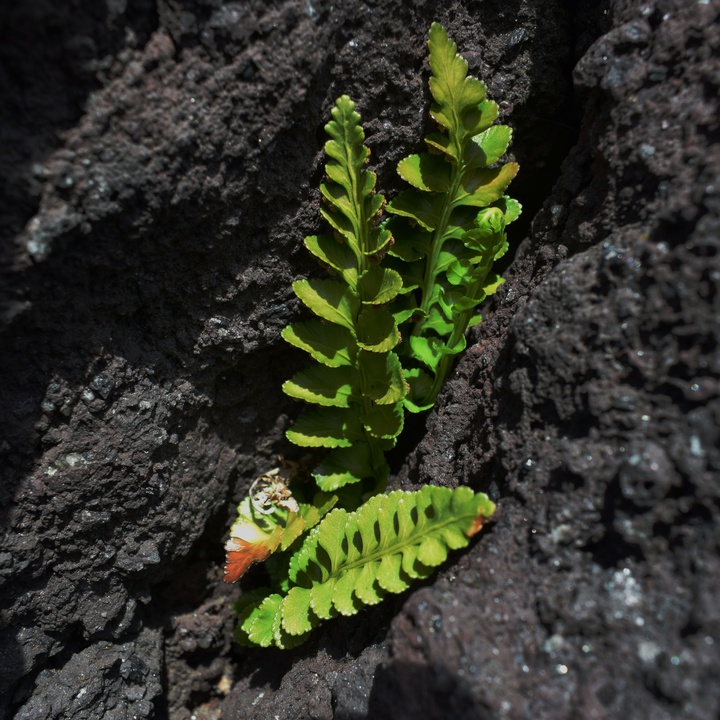 Our species – 𝘼𝙨𝙥𝙡𝙚𝙣𝙞𝙪𝙢 𝙢𝙖𝙧𝙞𝙣𝙪𝙢
Oct. 8, 2021
Today, we present to you one more of the native and endemic species of the Azores that you can find on the habitat of the LIFE VIDALIA project's target species. These species also profit, directly or indirectly, from the benefits of the ecological restoration works carried out by the project.
The species Asplenium marinum is a sturdy fern with fronds that can be 30 centimetres long. It occurs mainly on rock's crevices in coastal zones, thus being present in some intervention areas of the LIFE VIDALIA.
It reacts well to the sea breeze, since it occurs almost always in zones below 150 metres of altitude. However, this species was already observed in altitudes close to 500 metres, in coastal cliffs, exposed to breezes full of salt.
The Regional Secretariat for the Environment and Climate Change invites you to discover more about this project on www.lifevidalia.eu/en/.
With the financial support of the LIFE Programme of the European Union.
RN 2000