News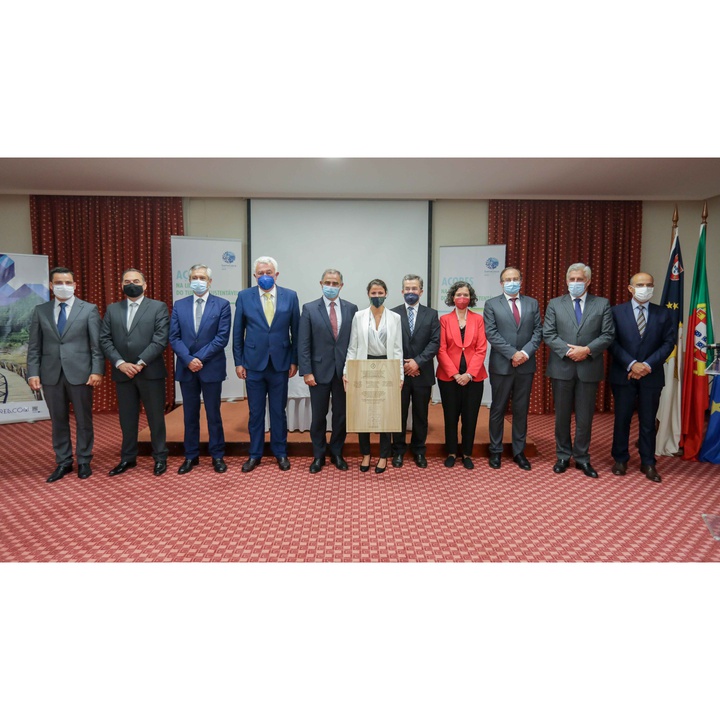 Sustainability Charter is "a treaty of inspirational and guidance norms" for the Azores, valorises José Manuel Bolieiro
Oct. 1, 2021
The president of the Regional Government of the Azores, José Manuel Bolieiro, defended on Thursday night that the Azores Sustainability Charter, an initiative of the Regional Secretariat for Transport, Tourism and Energy, represents a "true treaty of inspirational and guidance norms" for the Region.
"In terms of environmental sustainability, the legacy of the Azores is a world reference. And it is not just for being, it is also because it is recognized worldwide", acknowledged José Manuel Bolieiro, speaking after the signature of the Azores Sustainability Charter by the members of the XIII Regional Government.
The session took place in the city of Horta, and the event was included in the celebrations of the World Tourism Day.
"We have an asserted sustainability policy. We have an action plan of sustainability in our development", congratulated the President of the Government, to whom should also be taken steps in other areas and there should be a "progressive path" of "social, economic and cultural sustainability".
The moment, remembered José Manuel Bolieiro, was utilized by the Executive to do a reflection "on the sustainability" of tourism "on its most holistic vision", having the XIII Regional Government a "deep idea of territorial cohesion", in which "neither the largest nor the smallest island will be left behind in the defined goals".
Before, the Regional Secretary for Transport, Tourism and Energy, Mário Mota Borges, emphasized the work done regarding the return of tourism for the post-covid-19 pandemic.
"The Azores has been consolidating its position as a nature tourist destination, increasingly associated with an idyllic, welcoming and sustainable image. These are differentiating forces that bring us great benefits but also a great responsibility. It is, for all that, that we reaffirm today our leading role in the development of sustainable tourism", he said.
The document signed on Thursday publicly assumes the commitment with the Sustainable Development Goals, declared by the United Nations, and with the sustainability of the touristic destination Azores.
The Azores Sustainability Charter is an initiative of the Regional Secretariat for Transport, Tourism and Energy and already has 155 entities subscribed, with more than 600 commitments aligned with the Sustainable Development Goals to reach.
This initiative happened on the same week in which the Region receives the auditor of the EarthCheck, an entity certified by the Global Sustainable Tourism Council (GSTC), within the renewal process of the Silver level certification as a Sustainable Touristic Destination.