News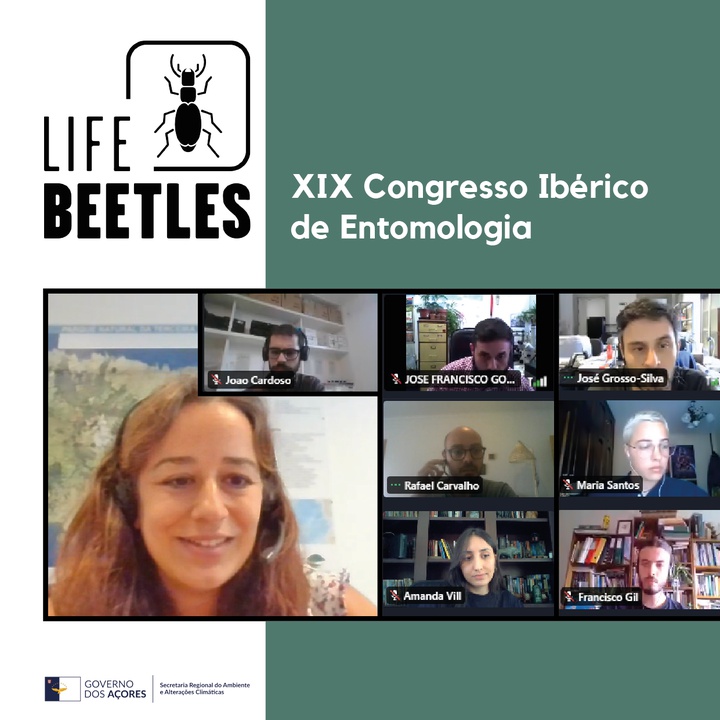 XIX Iberian Congress of Entomology
Oct. 1, 2021
The LIFE BEETLES project was part of the XIX Iberian Congress of Entomology, which main goal is sharing and exchanging knowledge between Entomology professionals and lovers, in order to create synergies and stimulate the progress of this science dedicated to the study of insects.
During this congress, organized by the Escola Superior Agrária – Politécnico de Coimbra, by the Centre for Functional Ecology – Science for People & the Planet, Portuguese Society of Entomology (SPEN) and by the University of Coimbra, also participated scientists from various universities of several countries such as Portugal, Spain and Brazil. Thus, LIFE BEETLES had the opportunity to promote its project, whose objective is the protection of three endemic beetle species of the Azores. It was also presented the conservation actions on the entomologic biodiversity and its habitat, as well as the efforts that have been done to change the peoples' perspective about insects, namely through volunteering and environmental awareness activities with schools and the general population.
Find out more about this project coordinated by the Regional Secretariat for the Environment and Climate Change on www.lifebeetlesazores.com/en.
With the financial support of the LIFE Programme of the European Union.