News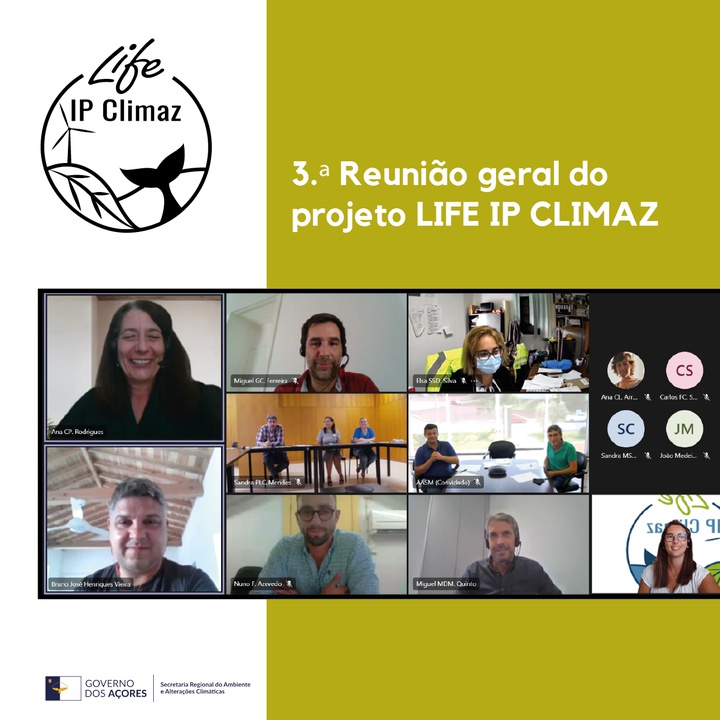 LIFE IP CLIMAZ plans actions until the end of 2022
Sept. 14, 2021
On the occasion of the 3 ͬ ͩ general meeting of the LIFE IP CLIMAZ, in which the coordinating beneficiary, the Regional Secretariat for the Environment and Climate Change, and the teams of the associated beneficiaries were present, the project's actions to develop until the end of next year were analysed, to list all the necessary resources for their implementation. We highlight the acquisition and installation of charging stations for electric vehicles by the Regional Directorate for Energy in partnership with the company Electricidade dos Açores, and the investment by the Regional Directorate for Forest Resources in infrastructures to improve the nurseries that will produce the planting for replanting in intervention areas of the project.
Public water sources will also be installed in urban areas and an awareness campaign for their use will be developed with the Vila Franca do Campo City Council, as well as the acquisition and installation of agrometeorological stations by the Cooperativa União Agrícola in partnership with the Regional Directorate for Spatial Planning and Water Resources.
Find out more about this project on LIFE IP Climaz.