News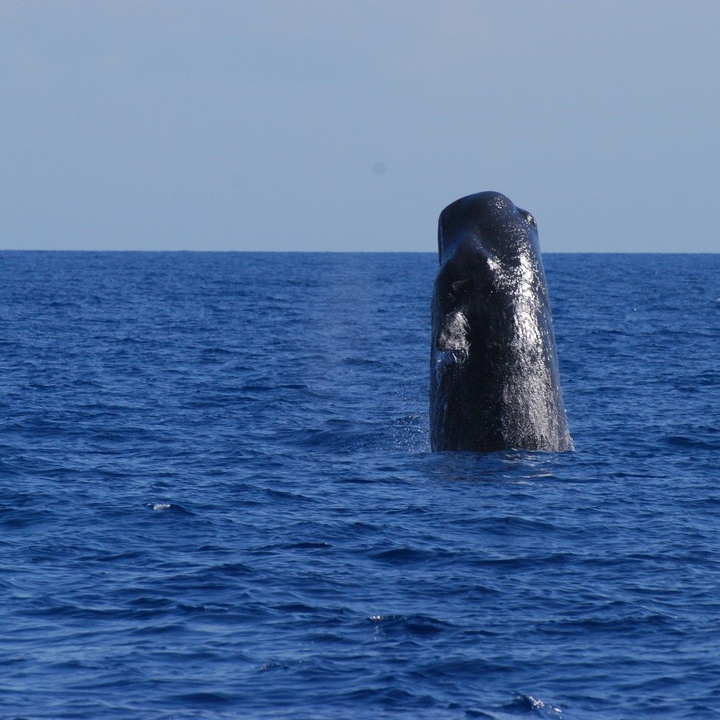 Monitoring of marine biodiversity of the Azores
Sept. 2, 2021
The Regional Secretariat for the Environment and Climate Change began monitoring the marine biodiversity, through the Atlânticoline's ship fleet, at the beginning of August, in a partnership with the Regional Directorate for Sea Affairs.
The species sighted more frequently were small dolphins and Cory's shearwaters (Calonectris borealis), as well as a group of Blainville's beaked whales (Mesoplodon densirostris) and another of short-fin pilot whales (Globicephala macrorhynchus).
The information collected through this monitoring will allow mapping the presence of cetaceans, turtles and birds, along the Atlânticoline's routes by the Central Group's islands. Together with other monitoring programs developed annually, the data now collect will allow deepening the knowledge on the species that go through the sea of the Azores and their routes.
This particular pilot action of the LIFE IP AZORES NATURA, which occurs until the end of this year, is part of the project's marine component, which is financed in four million euros. Concluded this first phase, it will be evaluated the possibility of continuing this programme until 2027.
For now, the preliminary results are promising!
The Regional Secretariat for the Environment and Climate Change invites you to discover more about this project on www.lifeazoresnatura.eu/en/.
Photograph: Regional Directorate for Sea Affairs