News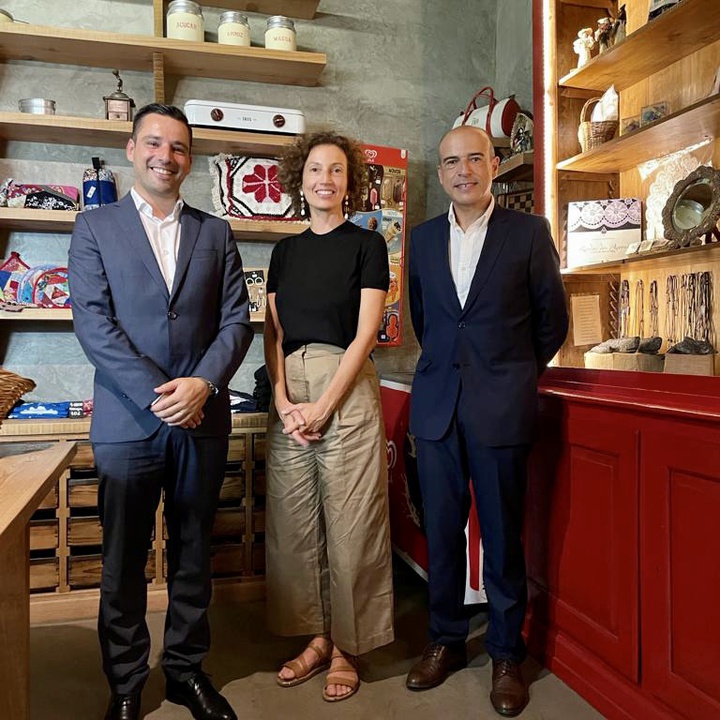 Alonso Miguel and Pedro de Faria e Castro met with the Director-General of UNESCO
Aug. 26, 2021
The Regional Secretary for the Environment and Climate Change, Alonso Miguel, and the Regional Under Secretary of the Presidency, Pedro de Faria e Castro, met with the Director-General of UNESCO, Audrey Azoulay, in the vineyard culture landscape of the island of Pico.
The Director-General came on a private visit to the Azores, taking the opportunity to visit places classified by UNESCO on São Miguel, Flores and Pico, namely the Gruta do Carvão, the Flores UNESCO Biosphere Reserve, as well as the vineyard culture landscape and the Gruta das Torres, on Pico.
Alonso Miguel and Pedro de Faria e Castro welcomed the Director-General, who revealed to be very satisfied with her visit to the Azores, considering it an exceptional tourist destination that stands out for its landscapes and cultural heritage.
For the Regional Secretary in charge of the environment, "the Region is proud to have heritage classified by UNESCO, allowing it to enhance its own environmental preservation".
In turn, the Regional Under Secretary of the Presidency considers that "the international classifications of entities such as UNESCO allow to place the archipelago on the tourist itinerary of countless visitors and contribute to an effective preservation of the heritage, which is dear to the several Azorean islands".