News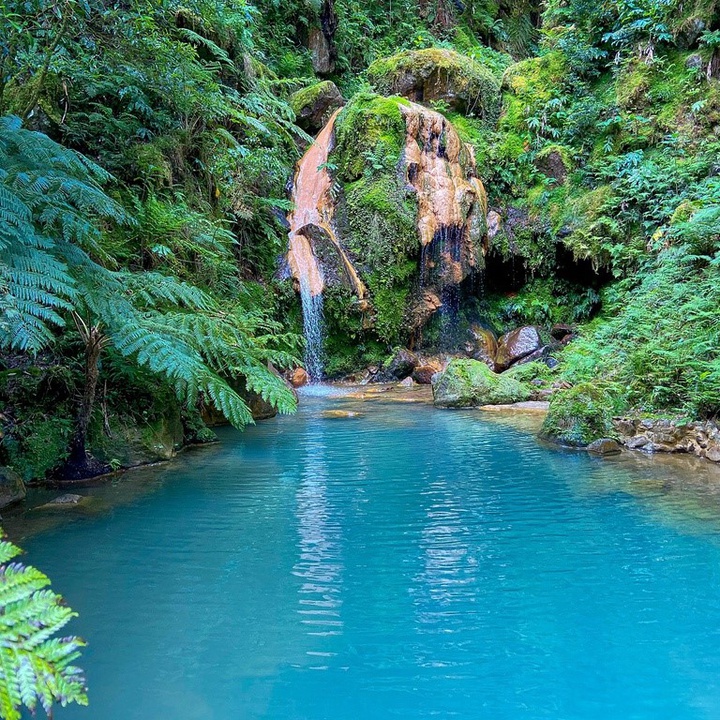 New reservation platform to access the Caldeira Velha Natural Monument
Aug. 20, 2021
The Regional Secretariat for the Environment and Climate Change has developed an online platform, which allows quick and agile purchase of tickets to access the Caldeira Velha Natural Monument , located on the island of São Miguel.
As already implemented for the climbs to the Pico Mountain, this system intends to facilitate the population's access to this Natural Monument, as well as to guarantee a more efficient management of the number of people who visit it, thus guaranteeing the safeguard of the load capacity established for this location.
Since its particularities make it a privileged natural space, with a strong potential to attract visitors, its access is subject to a maximum of 125 visitors in total simultaneously and 50 people in the thermal pools.
This platform has, for each two-hour period, 40 tickets to visit the Natural Monument and the Environmental Centre, as well as 30 full tickets that, in addition to the visit to the space, give access to the thermal pools.
With a total area of ​​13.16 hectares, Caldeira Velha was classified in 2008 through the creation of the São Miguel Nature Park, considering its unique geological characteristics, namely secondary volcanic manifestations, such as a fumarolic field and a iron thermal spring.