Events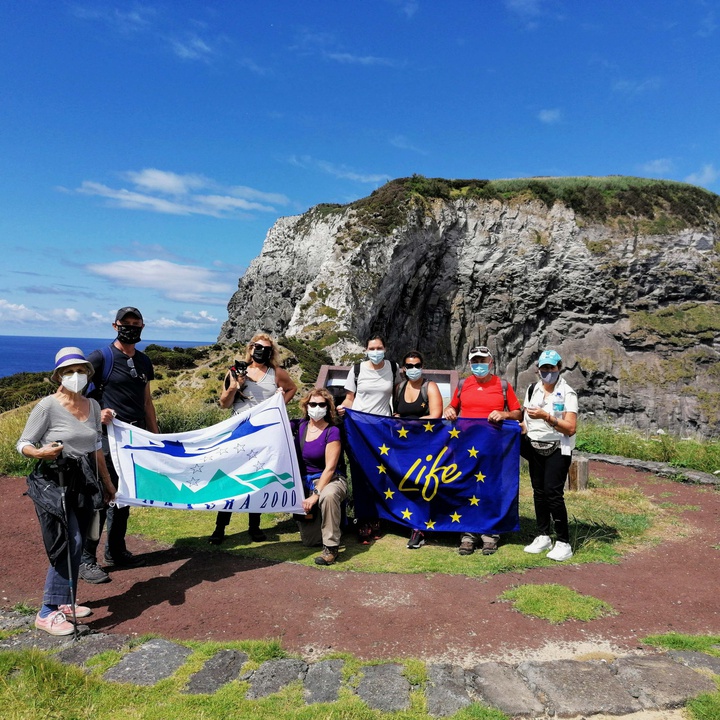 "Environmental voluntary work on Morro de Castelo Branco" activity – Faial
Nov. 27, 2021 - 10 a.m. | noon
Morro de Castelo Branco is one of the most remarkable landscapes of the island of Faial and one of the intervention areas of the LIFE VIDALIA project. This project carries out several conservation actions in this place, such as ecological restoration and protection of the Azorina vidalii population, ensuring the survival and expansion of this species.
We invite you to get involved in the Morro's preservation through a volunteering action, where we will remove invasive alien flora species.
This activity is integrated in the LIFE VIDALIA project and will count for the attribution of the Conservação Rede Natura 2000 criteria of the Miosotis Azores Award.
Faial | 27 November | 10h00 – 12h00
Meeting point: Morro de Castelo Branco's Car Park
Limited registrations until 25 November | sraac.sensibilizacaoambiental@azores.gov.pt
Promotion: Regional Secretariat for the Environment and Climate Change
During the activity, you must comply with the proper social distancing and respiratory etiquette.